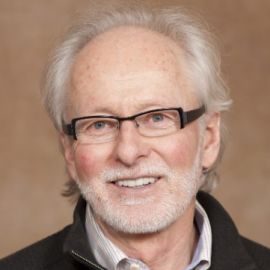 A pioneer in the field of career coaching, Richard has become an internationally respected author, speaker and a noted spokesman for the power of purpose. He has written or co-written five books - The Inventurers, Life Skills, Repacking Your Bags, The Power of Purpose and Whistle While You Work - and he has contributed to the Drucker Foundation book, The Leader of the Future and also to Coaching For Leadership. The book, Repacking Your Bags is an international best-seller published in 14 languages.
Featured previously in the magazine, Fast Company, he is now a contributing columnist to Fast Company's web site and has been featured as a speaker at all of their RealTime Live events. A Certified Master Career Counselor, Richard completed a master's degree in counseling psychology at the University of Northern Colorado. His alma mater, Gustavus Adolphus College, chose him as "Distinguished Alumnus in Human Services."
An avid hiker and backpacker, Richard leads yearly Inventure Expedition walking safaris in Tanzania, East Africa, where he helped found the Dorobo Fund for youth leadership and village conservation. Richard's work received recognition from the Bush Foundation, which awarded him a Fellowship to study "mid-career renewal". The Minnesota Career Development Association named Richard one of the top 10 most influential Minnesotans in the career development field and also presented him with the Jules Kerlan Outstanding Achievement Award for his contributions to the career development community. Richard passionately believes that each of us is born with purpose and his purpose is coaching individuals and leaders to discover that purpose.
Speech Topics
---
Working on Purpose/Leading on Purpose
Based on Richard's newest bestselling book, Work Reimagined, this is a presentation that helps people[spans all levels from the individual leader to the team and the larger organization] uncover their "calling." Through story and practices, this presentation helps people discover how to bring their authentic "gifts, passions, and values" to work every day. As a result of this presentation, people will be able to:
Clarify how to unlock the power of purpose at work
Work in ways that are consistent with their natural gifts, passions, and values
Optional takeaways: Work Reimagined book and Calling Cards tool
Living on Purpose
Many people are feeling overwhelmed—weighed down by too much to do and constant busyness. Based on Richard's classic international bestselling book in 21 languages, Repacking Your Bags: Lighten Your Load for the Good Life, this presentation shows audiences how to "lighten their loads" to find new balance and focus. As a result of this presentation, people will be able to:
Define their vision of the "good life"
Discover practices for "unpacking" – lightening their loads
Optional takeaways: Repacking Your Bags book and Repacking Journal
The Purpose Checkup
What makes you want to get out of bed in the morning? These days the answer to that question seems more difficult than ever to answer. Based on Richard's perennial bestselling book, The Power of Purpose: Find Meaning. Live Longer, Better, this presentation helps audiences unlock their purpose. . .a clear answer to the question. As a result of this presentation, people will be able to:
Unlock their purpose
Work and live in ways that align with their purpose
Optional takeaways: The Power of Purpose book and Purpose Reminder Cards