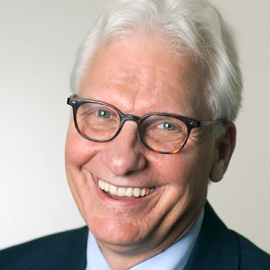 Richard M. Ryan, PhD
Leading Motivation Expert, Psychologist, Professor, Author & Cofounder of Self-DeterminationTheory
Dr. Richard M. Ryan is a Professor at the Institute for Positive Psychology and Education at the Australian Catholic University, North Sydney and Professor Emeritus at the University of Rochester. He is a clinical psychologist and co-developer of Self-Determination Theory, an internationally recognized leading theory of human motivation, and a co- founder of Immersyve Inc., an organizational research and consulting firm.
He lectures frequently in the United States and aboard on the factors that promote motivation and healthy psychological and behavioral functioning (applied to such areas as work and organizations, education, health, sport and exercise, video games and virtual environments). Ryan is among the most cited researchers in psychology and social sciences today and the author of over 450 papers and books in the areas of human motivation and well-being, including his best-selling book, Self-determination theory: Basic psychological needs in motivation, development and wellness (Ryan & Deci, 2017). Reflective of Ryan's influence internationally and across disciplines, he has been recognized as one of the eminent psychologists of the modern era and listed among the Top 20 most influential industrial-organizational psychologists. He has also been honored with three lifetime achievement awards for his work on motivation, personal meaning, and self and identity.
Videos
---
Speech Topics
---
Motivation; Employee Engagement; Education; Health; Wellness; Sports; Exercise; Leadership; Coaching; Happiness; Mental Health; Human Resources; Inspirational Speakers; University Speakers
Related Speakers View all
---
JP Pawliw-Fry

Co-Founder of the Institute for Health and Human Pot...

Monica Strobel

Igniting Positive Culture, Positive Leadership, High...

Shawn Achor

Harvard Professor, Researcher & Positive Psychology ...

Afterburner

US Fighter Pilots & Team-Building Experts

Pat Williams

Motivational Speaker & Sports Executive; Senior Vice...

Montel Williams

Emmy Award-Winning Talk Show Host Best Known For "Th...

Joe Torre

Chief Baseball Officer for Major League Baseball; Na...

Linnda Durre, Ph.D.

Psychotherapist, Consultant, Speaker, Trainer, Publi...

Antonio Harrison

Behavior Scientist and Life Coach

Emma-Kate Swann

Vice President of Leadership & Transformation at Hea...

Matt Johnson

President of On Target Living; Human Capacity Expert

Jennifer Thomas

Best-Selling Author, Motivational Speaker on Apology...

Tonisha Pinckney

Empowerment Beyond Victimization - Author of I AM MO...

Joseph Michelli

Organizational Consultant & Bestselling Author of "T...

Chris Herren

Former NBA Player & Speaker on Substance Abuse Disor...

Stephen Birchak

One of the top speakers in the nation for how to use...

Michael Pantalon, Ph.D.

Clinical Psychologist and Expert on Influence

Kristi LeBlanc

Premier Expert on Recruiting-Engaging Purposeful, Pa...

Hypnotist The Incredible BORIS

Award-winning Motivational Hypnotist and Keynote Spe...

Grant D. Fairley

Inspirational Speaker and Teacher, Executive Coach &...
More like Richard