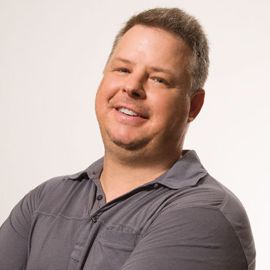 "The MacGyver of Dads." At least, that's what he was called during a morning talk show in which he was featured for doing the one job he does better than any other.
Being a stay-at-home-dad is certainly what Rick felt to be his calling when he left his 9-5 job in publishing back in 2003. That was the year his son J.T. was born, and the same year that he joined a group for fathers who shared a similar passion for parenting.
Now, Rick has three more little ones: a 7-year-old boy named Zach and two twin girls, Elizabeth and Katherine, who are only a year old.
He splits his time between fishing trips with Zach, baseball games with J.T., and making sure the girls' diapers are changed.
His wife Meghan tries to keep the peace, but is often too busy working as a proposal manager for a Fortune 500 company.
Her schedule leaves the weight of the load on Rick's shoulders, but he doesn't sweat it.
He's the ringleader, always giving the others advice and coming up with his own creative solutions to their problems.
Videos
---