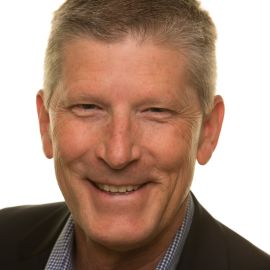 Rick Reed, PhD is a media psychologist who is moving Intel's corporate reputation dial upward by helping Intel to be a great place to work by listening to the social media voice of our employees and advising senior Intel management. This enables employee-focused business decisions which in turn, enable our employees to better delight our customers. Happy customers build our brand.
His commitment to lifelong learning allows him to bring best media psychology methods to his social media analysis practice. He's currently helping Intel to better understand how to listen for the voice of our employees in social.
Born somewhere in the hills of San Francisco, Rick (barely) graduated from high school. Thanks to a swift kick from a brilliant mentor, Rick returned to school, eventually earning his undergrad and three graduate degrees. His PhD is in Psychology, with an emphasis in Media Psychology, with dissertation research on recovering damaged consumer trust following a corporate product crisis.
He began his career working for several San Francisco radio & TV stations in a variety of news, marketing, and engineering positions. Rick spent the better part of two decades working in and around San Francisco Bay Area public safety agencies first as a search and rescue volunteer, then as an emergency medical technician, crisis communicator, and emergency manager.
Since 1998, Rick has been leading teams to address Intel's product and corporate reputation issues and crises. Most recently leading a global team of escalation managers in an effort to prepare for and effectively respond to issues discovered in social media.
He lives just a few miles from where he grew up, with his beautiful wife & two tremendous kids who are constantly showing him just how little he knows about preventing and managing crises.
Videos
---