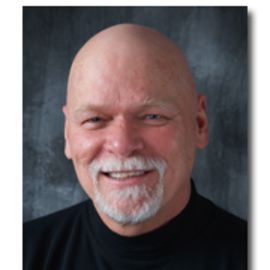 Rick Stoddard is an anti-smoking activist, recognized for his 2001 Super Bowl public service announcement. Since then, Rick has become a prolific campaigner, speaking about the dangers of tobacco use and the marketing tactics employed by the tobacco industry.
Stoddard started campaigning against smoking shortly after his wife, Marie, was diagnosed with lung cancer in August 1999 due to cigarette smoking. Marie died five and a half months later in January 2000. Stoddard decided to share his wife's story in the form of several television and radio announcements for the Massachusetts Tobacco Control Program. Those localized public service announcements gained notoriety and soon became part of a national campaign which was featured during the 2001 Super Bowl, in which he detailed his wife's death from lung cancer at age 46, stating that "I guess I never thought of 23 as middle aged."
Since then, he has been a speaker at various schools and colleges across America. As part of these campaigns, Stoddard typically shares his personal experiences and provides in-depth, educational information on marketing tactics that tobacco companies use to lure non-smokers. He also speaks to teachers, school administrators and local politicians. During one of these presentations he made clear his views towards the tobacco companies: "When the tobacco industry states they will not advertise to youngsters in this country, they are lying, plain and simple. I travel all around the country talking to anyone trying to stop this and if I can stop one teenager from smoking, that's a good day."
Reportedly, Stoddard is on the road up to 200 days a year, leaving little time for his previous career as a carpenter. Stoddard's book, "The Burning Truth," was selected in 2002 as an Honorary Hoosier by Governor Frank O'Bannon of Indiana and was also awarded the national ATOD 2003 Community Based Leadership Award by the American Public Health Association and an honorable Kentucky Colonel by Governor Ernie Fletcher in 2007.
Videos
---
Related Speakers View all
---
Michael Siegel

Tobacco Control Expert, Public Health Researcher, Pr...

Janet Hoek

Professor of Marketing at the University of Otago; A...

Neal Benowitz

Academic Physician & Professor Emeritus of Medicine ...

John Cleese

British Comedic Actor, Screenwriter & Producer

Ruth Malone

Tobacco Control Researcher & Policy Analyst; Editor-...

Judith Mackay

International Tobacco Control Advocate; Director of ...

Simon Chapman

Emeritus Professor in Public Health at the Universit...

Mark Sanborn

Leadership, Teamwork & Performance Expert; New York ...

Tonya Lewis Lee

Author, Producer & Activist

Adaora Okoli

Internal Medicine Resident, Tulane University

Helen Egger

Founder, WonderLab & Chair of the Department of Chil...

Nadya Okamoto

Social Entrepreneur, Branding Expert, Founder of PERIOD

Matthew Myers

President & CEO of the Campaign for Tobacco-Free Kid...

Lulu Miller

Co-host of NPR Podcast Invisibilia

Michelle Kennedy Hogan

Non-fiction writer, Novelist, Adventurer, Mother of ...

Mayim Bialik

Neuroscientist & Actress, Known For "The Big Bang Th...

Dr. Deborah Tannen

Relationship & Communication Expert

Ray Zahab

Ultra-marathon Runner and Adventurer; Host, "The Pro...

Dr. Anthony Fauci

Director of the National Institute of Allergy and In...

Monica Strobel

Igniting Positive Culture, Positive Leadership, High...
More like Rick