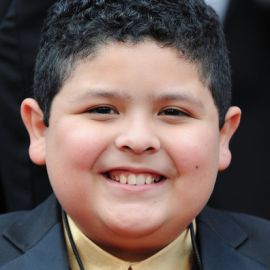 Rico Rodriguez
Stars on ABC's "Modern Family"
Rodriguez was born in College Station, Texas. Rodriguez considered becoming an actor around 2006, when his sister began acting.
Rodriguez currently plays the role of Manny Delgado in the ABC sitcom "Modern Family."
Rodriguez has won the Screen Actor's Guild Award for Best Ensemble in a Comedy Series twice, along with the rest of the show's cast.