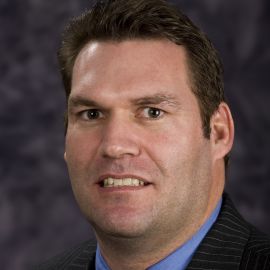 Rob Kleeger
Rob Kleeger is the Founder and Managing Director of Digital4nx Group, Ltd. specializing in Digital Forensic Investigations, eDiscovery, and Litigation Support services in the NY/Metro region.
Mr. Rob Kleeger is the Founder and Managing Director of Digital4nx Group,Ltd. which is a boutique firm which offers regional digital forensics, eDiscovery, and litigation support services for plaintiffs and defendants in various civil and criminal legal matters. We assist key stakeholders at corporations of all sizes and their attorneys in dealing with complex technical and legal issues.
Over a decade of deep industry experience, Mr. Kleeger helps formulate custom strategies and technologies to achieve companies and lawyers legal and investigative objectives by providing the most cost effective, efficient and reliable solutions for Digital Forensic and Cyber Security Investigations, eDiscovery and Litigation Support needs.
The firms consultants are passionate about ensuring that firms of any size have access to the proper tools and expertise to collect, assess, process, review and produce their data to provide the best possible results for their clients.
Notably, Kleeger has been involved in this emerging field since its inception in the private sector. He was a Senior Partner in a leading Digital Forensics firm where he lead the growth from start-up in early 2002 through an acquisition by a Fortune 500 subsidiary in 2006.
Mr. Kleeger regularly lectures on issues regarding digital investigation, cyber security, and the production of electronically stored information to law firms, various associations, and other business professionals.
Speech Topics
---
What you "technically need to know about digital forensics"
Attendees will have a better understanding of how to leverage ESI - electronically stored information in HR related matters.
What really happens to "deleted" files
How the reconstruction of a timeline of activities performed on computer can assist in determining if an employee has misappropriated company IP or files
Where Technology Meets the Law and What You "Technically" Need to Know!
Agenda: 1) Basics of Electronically Stored Information (ESI) 2) Types of ESI (Electronically Stored Information) 3) What really happens to "deleted" files 4) Examples of Digital Evidence 5) Hypothetical Case Study's 6) Best Practices and Tips to implement Immediately
Protecting Your Firm and Client Data from Cyber and Security Breaches
Broad stroke overview and incident response using digital forensic investigations for a possible breach. They will also discuss not only ways cyber attacks are being made against firms and how your client information is getting into the hands of people outside your firm, but how you can protect that information.