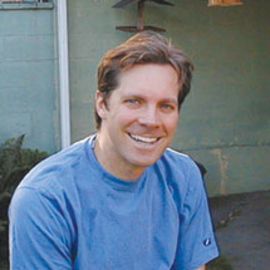 Rob Neyer is a baseball author. He started his career working for Bill James and STATS, and then joined ESPN.com as a columnist from 1996 to January 2011 before becoming SB Nation's National Baseball Editor from February 2011 to January 2014.
Neyer took a job at STATS, Inc., before joining ESPNet SportsZone, ESPN.com's forerunner, in 1996. Neyer wrote for ESPN for 15 years from 1996 to January 31, 2011. He joined SB Nation as its National Baseball Editor on February 1, 2011 for 3 years; he wrote his last column for the site in January 2014. Within the baseball writing community Neyer is a part of the Baseball Writers' Association of America and the 10-person voting panel for the Fielding Bible Awards.
He is the author or co-author of six books: Baseball Dynasties (2000) with Eddie Epstein, Feeding the Green Monster (2001), Rob Neyer's Big Book of Baseball Lineups (2003), The Neyer/James Guide to Pitchers (2004) with Bill James, Rob Neyer's Big Book of Baseball Blunders (2006), and Rob Neyer's Big Book of Baseball Legends (2008).
Rob Neyer spent the early years of his childhood in the upper Midwest and later moved to the middle Midwest, close to the Kansas City area. He attended the University of Kansas, where he picked up a passion for baseball after reading Peter Golenbock's Bums: An Oral History of the Brooklyn Dodgers and the Bill James Baseball Abstract 1984. Uninterested in school, Neyer left college during his fourth year and took a job roofing houses.
Videos
---