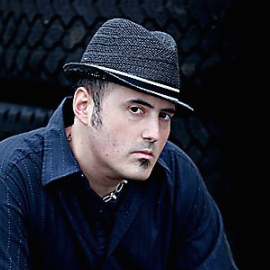 Rob D. Schwartz
Mulit-Award Winning Film Director, Motivational Speaker, International Music and Media Expert
Rob Schwartz is a multi-award winning film director, editor, and producer. He owns the TV network iFame TV as well as 3 broadcast TV shows WHO?MAG TV, DMTV, and Video Vision reaching over 300,000,000 households. He has also worked on clips for many major TV shows including Jimmy Kimmel and "The Goldbergs".
Rob is also a music expert and has written and produced music for many artists as well as owning his own music distribution company through Sony Orchard. He formerly worked at PolyGram Records.
He is also a hip hop historian and has interviewed over 1,000 hip hop artists and legends as well as many EDM dance music artist, actors, and sport stars.
Rob has spoken at the World's Largest World Peace Conference in Seoul Korea to over 50,000 people as well as many music and entertainment panels. He mentors many upcoming musicians and has a scholarship he started to help fund students who can not afford acting school.
For more on Rob Schwartz, visit one of his sites below.
Speech Topics
---
Hip Hop Music
Rob owns the world's largest independent hip hop TV show WHO?MAG TV. He has interviewed over 1,000 hip hop artists and won an award for his WHO?MAG Hip Hop Document for Best Documentary. He owns the websites www.whomag.net (started 2002), www.whomagtv.com (site for our TV shows), and www.whomagdistribution.com (over 200 artists signed).
TV Network - TV Shows - IPTV - Smart TV
Rob owns the TV network iFame TV (Independent Film And Music Entertainment). The network launched on Roku in 2012 and now airs in multiple countries and outlets worldwide. Rob also owns 3 TV shows that have all aired on broadcast TV including WHO?MAG TV (hip hop show), DMTV (EDM/Dance Music show), and Video Vision (music video show). His shows air on broadcast TV on multiple channels.
Movie Film Directing/Producing/Editing
Rob Schwartz is a multiple award winning director/editor/producer. He has won awards and has spoken on many panels for his music videos, movies, and TV commercials. I directed, edited, and produced all of the below... - 2012 Award of Excellence - Best TV Commercial - Castle Windows - 2012 Florida Musc Fest - Best Music Video "Lunatics" by Candi Lynn - 2010 Pocono Mt. Film Fest - Best Documentary - "WHO?MAG Hip Hop Document" - 2009 HBO Sponsored PAAFF - Best Comedy - "Foxes" - 2008 BET.com Music Video Awards - Best Female Music Video - "Kick In The Door" by Santalina
Music Industry
Rob Schwartz has been in the music business for 20 years (since 1995) when he started at PolyGram Records under both Island Records and ILS Distribution. He then started his own label DangerZone Records. He worked retail as the Supervisor of the music dept of Best Buy. He worked as a songwriter/producer for many artists which led him to moving to Los Angeles for a year to work with a few artists signed to major labels. He owns the music entertainment websites www.whomag.net (launched in 2002), www.dancemusicmag.com, and www.whomagtv.com. He has interviewed over 1,000 musicians including Pitbull, Katy Perry, John Legend, Robin Thicke, George Clinton, and many others. He owns a music distribution company (www.whomagdistribution.com) through Sony Orchard with over 200 clients.
Rob also owns the music TV shows WHO?MAG TV and DMTV where he interviews musicians as well as give advice to upcoming artists. He has mentored many artists through one-on-one counseling and speaking on numerous panels and speaking engagements ranging from Caroline's in NYC to the world's largest World Peace Conference in Seoul, South Korea. He has also spoken at many schools.
Rob know almost every aspect of the music business and is a great speaker. He is very approachable and very positive.
Related Speakers View all
---
Mark Ronson

Award-Winning Music producer and DJ

Boots Riley

Rapper, Producer, Screenwriter & Director; Known for...

Jungle Brothers

The Jungle Brothers are an American hip hop group th...

Johnny Gill

Johnny Gill is an American singer, songwriter and ac...

Janelle Monáe

Singer-Songwriter, Rapper & Actress

Snoop Dogg

Rapper, Singer, Songwriter, Record Producer & Actor

Lady Gaga

Award-Winning Pop Singer-Songwriter

Jim Jarmusch

Director & Writer; Known for "Stranger Than Paradise...

Missy Elliott

Rapper, Singer-Songwriter, Record Producer, Dancer &...

T Pain aka Faheem Najm

Faheem Rasheed Najm, who goes by his stage name T-Pa...

Omarion

Grammy-nominated singer/ songwriter

T.I.

Grammy Award-Winning Rapper & Record Producer

Bette Midler

Entertainer & Award-Winning Actress & Singer

Awkwafina

Rapper, Comedian & Actress Known for "Ocean's 8" & ...

Kali Uchis

Singer, Songwriter, Record Producer, Music Video Dir...

Cynthia Erivo

Singer-Songwriter & Tony Award-Winning Actress Known...

Diane Guerrero

Immigration Reform Activist & Actress Known for "Ora...

Toby Sebastian

Toby Sebastian is a British musician and actor

Alfonso Cuarón

Academy Award-Winning Mexican Film Director, Screenw...

Ryan Murphy

Writer, Producer
More like Rob