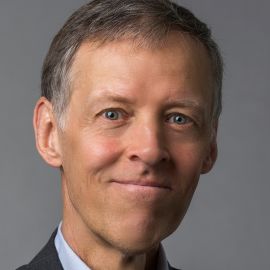 Robert Atkinson
Founder & President of the Information Technology and Innovation Foundation
Dr. Robert D. Atkinson is one of the country's foremost thinkers on innovation economics. He has conducted ground-breaking research on technology and innovation and authored three books, including Big is Beautiful: Debunking the Mythology of Small Business (MIT Press, 2018). Atkinson is a sought-after speaker and valued adviser to state, national , and international policymakers on topics ranging from tax policy to advanced manufacturing, productivity, and global competitiveness.
As founder and president of the Information Technology and Innovation Foundation (ITIF), recognized as the world's top think tank for science and technology policy, Atkinson leads a prolific team of policy analysts and fellows that is successfully shaping the debate and setting the agenda on a host of critical issues at the intersection of technological innovation and public policy.
Before founding ITIF, Atkinson was Vice President of the Progressive Policy Institute and Director of PPI's Technology & New Economy Project. He received his Master's in Urban and Regional Planning from the University of Oregon and was named a distinguished alumnus in 2014. He received his Ph.D. in City and Regional Planning from the University of North Carolina at Chapel Hill in 1989.
Videos
---