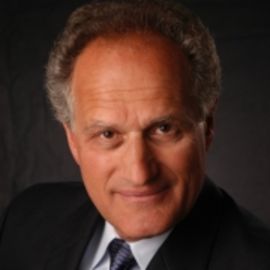 Robert Gordman
Business strategist, management expert, and popular author
Robert Gordman is a business strategist, management expert, and popular author. He is a sought-after speaker to various businesses and major trade associations, as well as being a frequent contributor to Jim Blasingame's Small Business Advocate radio shows. Bob is also the president of Gordman Group, a consulting firm that works with diverse industries, including computer manufacturing and distribution, retail, direct marketing, weight loss, appliance manufacturing, advertising, trucking, banking, and aviation.
Bob believes that facts are your friends and ego is your enemy. He uses state-of-the-art research and analysis techniques to discover the real facts before critical decisions are made. Bob also provides profit development strategies and services to clients in diverse industries, including the senior management of Fortune 500 companies, such as the following firms:
Berkshire-Hathaway Retail KPMG Whirlpool Corporation Saks, Inc. David N. Deutsch & Company IBM PC Company Kmart Corporation Bob's background includes 26 years of executive management positions in several retail companies and five years as a senior consulting partner for the Gallup Organization, where he specialized in strategic planning. He is also a member of Gallup's Management Hall of Fame. Bob has written three popular books: Do You Know What You Don't Know? And What it Costs You, Secrets of the $uper $weet $pot: Building Sustained Profitable Growth, and The Must-Have Customer: 7 Steps to Winning the Customer You Haven't Got. The messages in his books are frequent themes in his presentations. He never uses 'canned' speeches, customizing each presentation. His expertise ensures that every audience receives an informative, lively, and interactive program-be it a keynote, breakout session, or half-day workshop. His signature programs include:
The Filters of Change: Are You Captain Kirk or Mr. Spock? - Change is the only constant in the 21st Century. You can resist change, begrudgingly accept change, or embrace change, but you can't ignore it. How you react to change is dependent on the filters you see through ... these filters explain how different people see the same set of facts, but make totally dissimilar decisions. In this program, Robert outlines eight uniquely different filters (including Capt. Kirk and Mr. Spock) and helps attendees identify their own filters. Then he provides simple but vital tools to manage those filters, so that decision-makers are able to make changes that build sustainable, profitable growth for their organizations. Do You Know What You Don't Know? and What it Costs You - Every single day businesses and individuals fail because they don't understand the unknown unknowns. This presentation shows how to avoid the trap of the unknown unknowns by asking the right people the right questions while feeling clever, competent, and managerial. Participants will discover how to focus their energy to figure out what they don't know by digging deeper into pertinent facts and numbers. They'll learn how to determine what's critical to their business and personal success. Avoid the Trap of Moo-Cow Management - Blindly following another company's business model for success is a sure fire recipe for disaster. Participants who attend this presentation will learn how to create a strategic plan that will build sustained, profitable growth. This includes creating a Super Sweet Spot that sets the company apart from its competition, identifying Core and Must-Have Customers and understanding their rules, and using advertising that actually increases sales and profits. When management stops copying other companies' actions and devises its own customer-relevant strategy, it can avoid the trap of moo-cow management. Make More Money with a Super Sweet Spot - Discover how to use your company's customer-relevant strengths to build a unique Super Sweet Spot that will set you apart from your competition. Every action must support a company's Super Sweet Spot from deciding what products or services to sell, to hiring the right person for every job, to developing communications and advertising strategies that actually produce results. This presentation will show how to engage people from every part of your company to make crucial decisions and implement strategies for sustained, profitable growth.
Related Speakers View all
---
Troy Hazard

Troy Hazard is the recent Global President of the el...

J. Michael Marks

Popular business author, and successful consultant

David Nour

Social Networking Strategist

Simon T. Bailey

Speaker, Author, Life Coach & Entrepreneur

Frank Candy

Expert at Innovation and Master of Creativity, Marke...

John Evans

Strategist, Dynamic Speaker, Popular Author & Busine...

Bill Sinunu

Author & Keynote Speaker on Being a Multicultural "C...

Jim Kouzes

Leadership Expert & Bestselling Co-Author of The Lea...

Ed Rigsbee

Authority on Partnering, Alliances and Business Rela...

Dean Lindsay

Sales & Service Culture Consultant and Founder of Th...

Rolfe Carawan

President of LifeMatters International; Accountabili...

Michael Bergdahl

Former Wal-Mart Executive, Best Selling Author and H...

Wes Ball

President and founder

Timothy Keiningham

Marketing and linking service

Randy Pennington

Entrepreneur, Consultant & Award-Winning Author

Carol Muratore

Business of healthcare

Bill Rancic

"The Apprentice" Winner; Entrepreneur; Star of "Giul...

Tim Sanders

Bestselling Author, Technology Pioneer, Expert on Co...

Don Peppers

Marketing and Sales Futurist; Customer Experience Th...

Gary Hamel

Internationally Renowned Expert on Business Strategy...
More like Robert