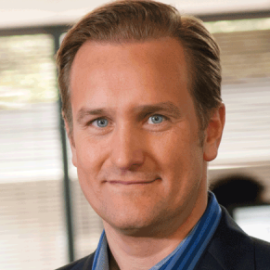 Robert Hohman is co-founder and chief executive officer of Glassdoor, the jobs and recruiting marketplace helping people find a job and company they love.
Before creating Glassdoor, Hohman was most recently president of Hotwire, a leading discount travel site and division of Expedia, Inc. He was also one of the original team members of Expedia, a company designed to bring greater transparency to the travel industry, and was part of the executive team that took it public in 1999.
Hohman started his career at Microsoft and worked as a software developer in a range of areas from Windows 95 to interactive television to online games. He is also a Glassdoor Director and previously served on the board of OpenTable, prior to its acquisition by Priceline, Inc.
He serves on the U.S. Economic Development Administration's National Advisory Council on Innovation and Entrepreneurship (NACIE).
Hohman holds bachelor's and master's degrees in computer science from Stanford University.
Videos
---