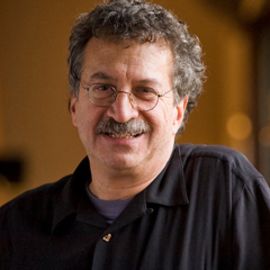 Robert Kegan
Harvard Professor & Psychologist
Robert Kegan is a psychologist who teaches, researches, writes, and consults about adult development, adult learning, and professional development. His work explores the possibility and necessity of ongoing psychological transformation in adulthood; the fit between adult capacities and the hidden demands of modern life; and the evolution of consciousness in adulthood and its implications for supporting adult learning, professional development, and adult education. In addition to his faculty appointment at HGSE, Kegan serves as educational chair of the Institute for Management and Leadership in Education; as codirector of a joint program with the Harvard Medical School to bring principles of adult learning to the reform of medical education; and as codirector of the Change Leadership Group, a program for the training of change leadership coaches for school and district leaders. Kegan, a licensed clinical psychologist and practicing therapist, lectures widely to professional and lay audiences, and consults in the area of professional development. "I have been told," he says, "it may help to know that I am also a husband and a father; influenced by Hasidism; an airplane pilot; a poker player; and the unheralded inventor of the 'Base Average,' a more comprehensive way of gauging a baseball player's offensive contributions."
Speech Topics
---
Organizational Services
Deploying its acclaimed and proprietary Immunity to Change™ approach, Minds at Work ® helps organizations around the world to understand and overcome the fundamental, yet often invisible, forces that foil progress on individual and collective goals critical to success. Working with units as small as a leadership team and as large as a company's whole culture, our Organizational Practice has, for many years, served private- and public-sector organizations of all sizes, all over the world.
Coaching for Individuals
Discover a path to freedom through the Immunity to Change method of transformation. We've discovered there is a hidden, internal dynamic "protecting" you from the changes you most desire to make; we call this the "immune system."
We offer several ways for you to start overturning your immune system today so that you can accomplish your most important change goals. From small group coaching pods to personalized 1:1 processes delivered by our world-class coaches, Minds at Work can take you from feeling stuck to being free.
Immunity to Change
The Immunity to Change™ approach is specifically designed to help individuals, work teams, and organizations make those personal and collective changes that are most important to them– but have proven resistant even to thoughtful plans and heartfelt intentions. This three day workshop is the first step in deepening your knowledge and experience with ITC. Here, you will learn how to create powerful individual ITC maps in individual coaching and group workshop settings, and uncover the hidden immune system that prevents change.
Related Speakers View all
---
Shawn Achor

Harvard Professor, Researcher, Positive Psychology E...

Eduardo Briceño

Growth Mindset and Improvement Expert; Co-Founder of...

Jon Bergmann

Pioneer of the Flipped Class Movement & Bestselling ...

David Hyner

Professional Speaker, "The Massive Goal Principle"

Linda Darling-Hammond

CEO of the Learning Policy Institute & Founder of th...

Fernando Reimers

Ford Foundation Professor of the Practice in Interna...

Tyler DeWitt

Research Scientist; High School Teacher, Digital Con...

Patrick Kasper

POSITIVE MOTION "Movement with a Message"

Paul Figueroa

Founder of Peace Enforcement LLC, Trainer, and Facil...

Heather Staker

Senior Research Fellow on Education at the Clayton C...

Scott A. Snook

MBA Class of 1958 Senior Lecturer of Business Admini...

Jesse Miller

Topics focus on Social Media Awareness & Education, ...

Thomas Kolditz

Retired Brigadier General, Professor at Yale School ...

Peter Frampton

Following his Grammy Award-winning instrumental albu...

Gever Tulley

Founder of the Tinkering School & Brightworks School...

Jean Bailey Robor

Jean Bailey Robor, award-winning author and inspirat...

Adrian Gostick

Founder of The Culture Works & Bestselling Author of...

Eric Gnezda

Singer, Songwriter, Educator, Author, TV Producer & ...

Patty Wright and Kate DiMeo

Literacy Consultants & Coaches; Units of Study Staff...

John Cantwell

John Cantwell, Guest Writer / United States / Supers...
More like Robert