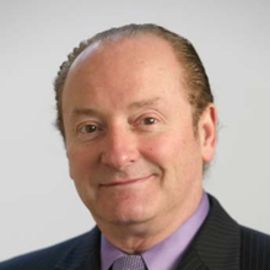 Robert C. Merton
Distinguished Professor of Finance, MIT Sloan School of Management; Nobel Laureate in Economic Sciences
Robert C. Merton is the School of Management Distinguished Professor of Finance at the MIT Sloan School of Management.
Merton is University Professor Emeritus at Harvard University and was the George Fisher Baker Professor of Business Administration (1988–98) and the John and Natty McArthur University Professor (1998–2010) at Harvard Business School. After receiving a PhD in economics from MIT in 1970, Merton served on the finance faculty of the MIT Sloan School of Management until 1988, at which time he was J.C. Penney Professor of Management. He is currently Resident Scientist at Dimensional Holdings, Inc., where he is the creator of Managed DC, a global integrated retirement-funding solution system that addresses the deficiencies associated with traditional defined-benefit and defined-contribution pension plans.
Merton received the Alfred Nobel Memorial Prize in Economic Sciences in 1997 for a new method to determine the value of derivatives. He is past president of the American Finance Association, a member of the National Academy of Sciences, and a Fellow of the American Academy of Arts and Sciences.
Merton is the author of Continuous-Time Finance and a coauthor of Cases in Financial Engineering: Applied Studies of Financial Innovation; The Global Financial System: A Functional Perspective; Finance; and Financial Economics. He has also been recognized for translating finance science into practice. Merton received the inaugural Financial Engineer of the Year Award from the International Association for Quantitative Finance (formerly International Association of Financial Engineers), which also elected him a Senior Fellow. He received the 2011 CME Group Melamed-Arditti Innovation Award, and the 2013 WFE Award for Excellence from World Federation of Exchanges. A Distinguished Fellow of the Institute for Quantitative Research in Finance ("Q Group") and a Fellow of the Financial Management Association, Merton received the Nicholas Molodovsky Award from the CFA Institute. He is a member of the Halls of Fame of the Fixed Income Analyst Society as well as Risk and Derivatives Strategy magazines. Mertonreceived Risk's Lifetime Achievement Award for contributions to the field of risk management.
Merton's research focuses on finance theory, including lifecycle and retirement finance, optimal portfolio selection, capital asset pricing, pricing of derivative securities, credit risk, loan guarantees, financial innovation, the dynamics of institutional change, and improving the methods of measuring and managing macro-financial risk.
Merton received a BS in engineering mathematics from Columbia University, an MS in applied mathematics from California Institute of Technology, a PhD in economics from MIT, and honorary degrees from ten universities.
Merton's current research focuses on three areas: Lifecycle investing and retirement funding solutions, Measuring and monitoring macrofinancial (systemic) risk, and Financial innovation and the dynamics of financial institutional change.
Books
---
Related Speakers View all
---
Erik Brynjolfsson

Director of the MIT Center for Digital Business & Co...

Shawn Achor

Harvard Researcher and Positive Psychology Expert

Ray Kurzweil

Chairman of Kurzweil Technologies; Inventor; Futurist

Gerald Chertavian

Founder & CEO, Year Up

Dr. Robert Cialdini

CEO & President of Influence at Work; Author of the ...

Gerry Adams

President, Sinn Fein

John E. Abele

Former Founder and President of Boston Scientific

Michael Ellsberg

Author of "The Education of Millionaires: It's Not W...

Clay Shirky

Expert on New Technology and Social Media, and How T...

Kishore Mahbubani

Dean of the Lee Kuan Yew School of Public Policy of ...

Nouriel Roubini

World Renowned Economist

Joel Klein

CEO of Amplify; Executive Vice President, Office of ...

Lee Hamilton

Member, President's Homeland Security Advisory Counc...

Sophal Ear

Leading Researcher on Post-Crisis Nations

Alan Dershowitz

Harvard Law School Professor; Leading Expert in Civi...

Jeff DeGraff

Corporate Leadership, Strategy and Innovation Profes...

Bruce Bueno de Mesquita

Professor of Politics, New York University

Sally Blount

Dean of the Kellogg School of Management at Northwes...

Paul Zak

Professor of Economics, Psychology, & Management; Fo...

Ranjay Gulati

Jaime and Josefina Chua Tiampo Professor, the Unit H...
More like Robert