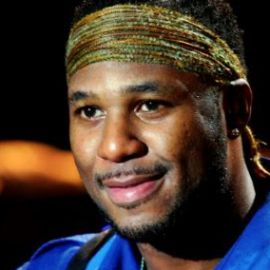 Robert Randolph & The Family Band is a blues, soul, and funk band composed of Robert Randolph, Marcus Randolph, Lenesha Randolph, and Brett Haas.
Frontman Robert Randolph was trained as a pedal steel guitarist in the House of God Church, Keith Dominion, in Nashville, Tennessee, and makes prominent use of the instrument in the band's music. The group's sound is inspired by successful 1970s funk bands such as Earth, Wind & Fire and Sly & the Family Stone, another multicultural band comprised of former members of the Church of God in Christ. Randolph himself has also stated that his main influence as a guitarist is Stevie Ray Vaughan.
NPR described the band as one with an "irresistible rock 'n' roll swagger." Rolling Stone has included Randolph on their list of the 100 greatest guitarists of all time.
Randolph started playing the pedal steel as a teenager and started playing at his Orange, New Jersey, church just outside of Newark. The House of God Church, an African-American Pentecostal denomination, has been implementing steel guitars (or "Sacred Steel") in services since the 1930s, with the pedal steel, in particular, being introduced during the 1970s. Randolph learned to play by watching other steel players in his church.
Robert Randolph & The Family Band's sixth album, Brighter Days, was nominated for the Grammy Award for Best Contemporary Blues Album in the 62nd Grammy Awards.
Videos
---