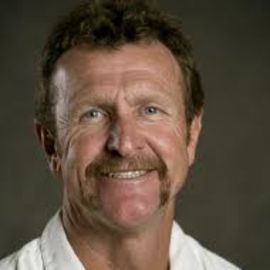 Robin Yount
The top right-handed home run hitter in AL history, Harmon Killebrew had over 40 home runs in eight seasons and over 100 RBI in 10 seasons
A third-round draft pick in 1973, Yount debuted the following year, and on September 14, 1975, he broke Mel Ott's 47-year-old record for most games played in the major leagues as a teenager.
Yount courted controversy in the winter of 1978-79. He threatened to retire from the game and take up professional golf rather than be underpaid by the Brewers. His demands were met during spring training in 1979, and he played the full season.
This person is a member of the Baseball Hall of Fame.
Enlarge
This person is a member of the Baseball Hall of Fame.
Always a better-than-average hitter (career .285 batting average), by 1980 Yount had developed into the prototypical power-hitting shortstop, preceding the likes of Cal Ripken, Jr., Nomar Garciaparra and Alex Rodriguez.
An All-Star in 1980, 1982 and 1983, Yount collected more hits in 1980s than any other player and won a Gold Glove Award for his fielding prowess in 1982. That year, he won his first MVP award and helped led the Brewers to their only World Series appearance, where he became the only player to collect four hits in each of two World Series games.
In 1985, a shoulder problem forced Yount to move to the outfield. After splitting time between center field and left field, Yount became the Brewers' regular center fielder in 1986. In 1989, Yount collected a second MVP award, making him only the third player to win MVPs at two positions.
Yount collected his 3,000th career hit in 1992 and was elected to the Baseball Hall of Fame in 1999, his first year of eligibility.
Yount served as first base coach and bench coach for the Arizona Diamondbacks from 2002 to 2004. He resigned after the dismissal of Arizona manager Bob Brenly.
In 2005, Brewers manager Ned Yost convinced Dale Sveum - both are former teammates of Yount's  to become Milwaukee's new third base coach. Yount followed suit a few weeks later, accepting a post as the Brewers' bench coach.
He holds the Brewers' career records for Games, At Bats, Runs, Hits, Doubles,Triples, Home Runs, RBIs, Total Bases, Walks, and Strike Outs.