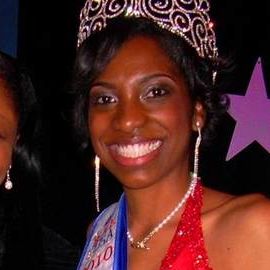 Rockel Etienne
Award-Winning Educator, Philanthropist and Empowerment Speaker
Dr. Rockel Etienne's (pronounced Rock'-el E' ti- N) empowerment of others began with her own self-discovery and life transforming decision to face obstacles head on and overcome them with strength, courage and wisdom. She has the tenacity and courage to believe that your struggles and current situation are not defining factors as to who you are but a stepping stone as to what you can overcome.
Etienne's work is multi-faceted as an educator who has received numerous awards. She is celebrated for presenting core curriculum with practical application tools and strategies to be applied to real-life learning where student lives are powerfully transformed inside out.
As a philanthropist, Etienne's humanitarian work is continual as she works within her community to cause positive change in the areas of serving others in mentoring, feeding the homeless, providing clothing for those in need and guidance in communication. She has been honored by the NAACP for her community service work and serves as a Board Member for the National Council of Negro Women.
Etienne is a prolific communicator who has embraced many audiences as a Keynote Speaker, Commencement Speaker, Religious Speaker in diverse community, professional and academic settings.
She has spearheaded events and garnered the presence of celebrity personalities such Judge Lynn Toler and Vanessa Williams (from TV series "Soulfood" who portrayed Maxine Chadway). Dr. Etienne's communication is described as "...riveting as she catapults you into the moment in time of information she is presenting," "...passionate and thought-provoking"; and "...she leaves you feeling inspired as life transformations are in process!"
Etienne states that "Being aware of your greatness is the first discovery before achieving it." This inspiration and empowerment is life changing for your entire life and our world for the betterment of all humankind.
Related Speakers View all
---
Robin Givens

Actress, Author & Domestic Abuse Awareness Advocate

Vonetta Flowers

2002 Olympic Gold Medalist, Bobsled

Kim Wilson

Kim Wilson, Founder of The Loretta Johnson Global Ab...

Kemba Smith

Criminal Justice Advocate, Author of "Poster Child,"...

Lucille O'Neal

Author & Motivator

Dr. Tererai Trent

Internationally Recognized Voices for Quality Educat...

Azure Antoinette

CEO, Commissioned Poet & Author, Millennial Advocate

Jurnee Smollett

Actress & Singer

Dr. M. Joycelyn Elders

Former Surgeon General of the United States

Val McLeod

Inspirational Influencer and Empowerment Speaker and...

Oprah Winfrey

CEO of Oprah Winfrey Network, Presidential Medal of ...

Marlee Matlin

Academy Award Winning Actress & Activist

Susan L. Taylor

Founder & CEO, National CARES Mentoring Movement & E...

Tracee Ellis Ross

Actress & Youth Volunteer, Star of "Black-ish"

Coach Ken Carter

Coach, Author, Educator & Inspiration for the Film "...

Lisa Cortes

Film and Music Producer, Known for Film "Precious"

Malaak Compton

Activist & Philanthropist

Brenda Combs

Inspirational Educator & Survivor; Founder of Findin...

Hydeia Broadbent

AIDS Activist & Advocate

Kerry Washington

Actress, Producer & Activist Known for Starring as O...
More like Rockel