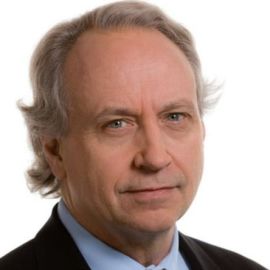 Rodney Brooks
Technology Visionary, Ground-breaking Scientist & Creative Entrepreneur
Former MIT Professor Rodney Brooks studies and engineers robot intelligence. For decades robots have been built to do highly specific tasks – welding, riveting and delivering interoffice mail. Brooks however is looking for the holy grail of robotics – one that can figure things out for itself, like humans do.
Rodney Brooks' latest venture is Robust.AI. He is a founder and the CTO of this company which is developing a 'cognitive platform' for all sorts of robots, from factory and warehouse machines to domestic helpers. Launching to rave reviews from many areas including MIT Technology Review, TechCrunch and Axios and with advisors such as Esther Dyson and Steven Pinker, this startup is sure to go far.
Brooks is also the co-founder of iRobot, which has sold more than 12 million home robots worldwide, as well as being founder and former CTO of Rethink Robotics, whose mission was to apply advanced robotic intelligence to manufacturing and physical labour.
Videos
---
Speech Topics
---
Artificial Intelligence & Robotics and the Future – How Will They Change the World?
Creativity, Innovation and Advanced Technology
Smart, Collaborative Robots (Cobots)