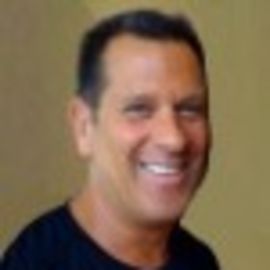 Roger Sheff
Roger Sheff is a connoisseur of precious stones who travels worldwide to acquire the rarest rubies, sapphires, emeralds, and diamonds.
Ortman & Sheff, formerly known as J.Ortman Inc., is an exclusive rare jewel and estate jewelry firm founded in 1899 and operated today under the leadership of Heidi Ortman and Roger Sheff. Their commitment, expertise, and passion have made Ortman & Sheff a distinguished name in fine jewelry. For generations, the jewelry company has been a premier source and expert for many of the world's most affluent families and individuals. Clients such as the Sultan of Brunei and Frank Sinatra, as well as renowned retailers including Harry Winston, Van Cleef & Arpels, and Tiffany & Co., value the privacy and confidentiality of the firm's intimate upstairs Fifth Avenue setting as well as its one-on-one service and unique selection of gems and jewelry to suit every taste.
A fourth generation member of the Ortman family, Heidi Ortman is a trained jewelry designer of extraordinary talent.
Ortman & Sheff also specializes in significant classic and estate jewelry with an emphasis on the Art Nouveau, retro, and Art Deco periods. Many items in its past and present collections have a fascinating history and are almost mythical. As the company has served the fine jewelry industry for over one hundred and ten years, they have been known to have outstanding credibility during their long-term history. Along with being extremely service oriented, Ortman & Sheff has one of the largest databases of sources worldwide to provide you with even your most rare and unusual requests.