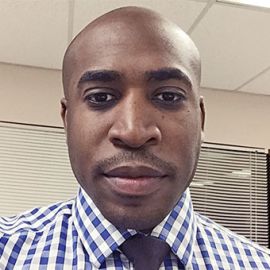 Rohan Gilkes is a serial entrepreneur that has founded and served as CEO of several successful companies. He is the co-founder and CEO of Innclusive, an inclusive home sharing platform for travelers.
Innclusive was founded after Gilkes had trouble booking a room on Airbnb because he is black. His friend Zakiyyah Myers encouraged him to write about his experience. The article went viral, and a business idea was born. The pair founded Innclusive, a company that aims to ensure all travelers are treated fairly.
Gilkes is also the founder and CEO of Grooveliving.com, an ecommerce lab that builds consumer facing internet companies, Launch27.com (A Saas product), LawnTribe.com (An online booking platform for local services), and Wetshaveclub.com (A subscription box service).
He has been featured in the Washington Post, Mixergy, and other business publications and in 2011, he was honored with a Community Award in Startup Leadership by the city of Fairfax, Virginia. He serves on the advisory board of a number of local startups and co-founded the startup incubator DistrictBlooms.com. He has developed and presented business case studies for Catholic University's MBA program and is a regular speaker at local business and startup conferences. Gilkes consults on branding efforts, customer acquisition, and user experience. Member of the Young Entrepreneur's Council.
Videos
---