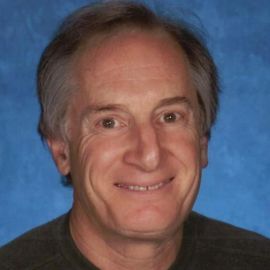 Ron Berler has spent a large chunk of his life either in school or thinking about school. When your mother is a lifelong teacher (fourth grade), the issue is hard to avoid. His first paid writing was about school -- while a high-school senior. He wrote a weekly news-about-campus column in the local Westport, Conn., Town Crier, for which he earned $3 a week. Not as much as Ron had pocketed from his first media-related job, delivering the Bridgeport (Conn.) Post, at age 11, but it was a start.
He began his current writing gig shortly before graduating Northwestern University. A professor of Ron's, whose second job was music editor of the Chicago Tribune, encouraged him to freelance for his paper. Ron reported on drag racing, the Jackson Five and the art of panhandling, among other topics, and then found his niche after taking over as manager of a local Little League team, a position he would hold for 20 years.
Youth issues. It was the best beat he ever had. Children -- if they trust you -- have no self-editing mechanism. They have the refreshing habit of telling you exactly what they think. He began by writing on sports matters -- a 12-year-old baseball star faced with pressure from fellow players to carry the ball club; the loneliness of a Korean child eager to assimilate at his school, who had to beg his father to let him try out for the middle-school basketball team. That led to a weekly, general interest youth-issues column in the Tribune -- a job that returned Ron to school. He spent two or three days a week chasing stories in Chicago-area classrooms.
Eventually Ron moved to New York and became a senior editor at React, a teen newsweekly published by Parade. Later he served as editor-in-chief at NBA Inside Stuff, a pro basketball magazine for tweens published by Sports Illustrated For Kids. Along the way, he wrote one children's book ("The Super Book of Baseball") and edited another ("Rising Stars: The 10 Best Young Players in the NBA"). His work also appeared in the New York Times Magazine, Wired, Men's Journal, Sports Illustrated and Outside, among other publications.
Then, four years ago, he married a Norwalk, Conn., elementary-school speech pathologist and began mentoring troubled boys in her building. It led to the idea for "Raising the Curve." Once again, he was back in school. In the book, Ron reveals the depths of the problems -- and the unheralded inherent strengths -- in the public school system, having been embedded in a public school in Connecticut for a full year.
Videos
---
News
---
Ron Berler: Don't Buy the Numbers
How do you define a failing school? Brookside Elementary is located in a pleasant, middle-class neighborhood of split levels and tidy ranch homes, in Norwalk, ...
Related Speakers View all
---
Jeffrey Kluger

Journalist; Editor and Writer at TIME MAGAZINE. Auth...

Charles Kaiser

Award-winning Author & Journalist; Expert on the Med...

Mitch Resnick

Mitchel Resnick is LEGO Papert Professor of Learning...

Michael Hyatt

Intentional Leadership Expert, Best Selling Author &...

Harvey Wasserman

Journalist, Author, Democracy Activist & Advocate fo...

David Bornstein

Author, Fixes column in The New York Times and Found...

Thomas Pogge

Philosopher Thomas Pogge wants to ensure medications...

John Zogby

Trendspotter & Leading Pollster

Michael Ellsberg

Author of "The Education of Millionaires: It's Not W...

Jonathan Alter

Columnist, Bloomberg View; Correspondent, NBC

Simon Winchester

Author, "The Man Who Loved China," "The Professor an...

Jack Levin

Author, Sociologist & Researcher on Murder, Prejudic...

Nicholas Kristof

Pulitzer Prize-Winning New York Times Columnist & Po...

Kevin Clash

Puppeteer and Voice of Elmo, Writer and Director

Tony Brown

Tony Brown is Chief Executive Officer of Urban Ameri...

Dr. Anthony Wolf

Parenting Expert & Psychologist

Michael Rogers

MSNBC's 'The Practical Futurist' & Technology Expert

Daniel Pipes

Foreign Policy Expert & President of The Middle East...

Joseph Nye

Deputy to the Under Secretary of State for Security ...

Brad Meltzer

Host of History Channel's "Lost History" & "Brad Mel...
More like Ron