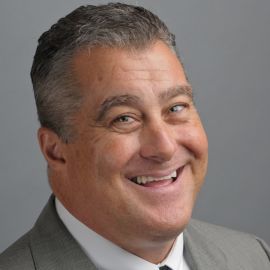 Ron Marks
Performance and Sales Management Speaker, Trainer and Author
Author of best selling book entitled "Managing for Sales Results" which is designed to help sales managers get the most from their sales teams.
When it comes to sales, Ron Marks, stands head and shoulders above the rest. He's not simply a sales trainer, but a sales leader who's worked in the trenches and worked his way to the top.
At the age of 17, Ron had the good fortune to work for the country's top sales speaker. Then by 1985, Ron formed Results Seminars because he saw the need for sales training that didn't turn salespeople into stereotypical sellers. It worked. Ron's seminar company became the driving sales force behind established headliner names like Brian Tracy, Jim Rohn, Anthony Robbins and Tom Hopkins.
With an extremely successful sales company to his credit, Ron expanded and accepted the challenge of creating customized sales training programs to offer his clients personal, hands-on-training. He truly tailored his programs to his clients, taking the time to research each company and determine its sales weaknesses, strengths and goals. Ron's programs quickly separated fact from fiction because he knew from experience what worked and what didn't.
As a part of his personal development strategy, Ron took a sabbatical from the training industry in 1996 to assume a general sales manager position with a company that had dealerships across the country. Ron exceeded every goal he was given and exceeded the previous annual revenue by $36 million in a 2-yr time-frame. More importantly, Ron came away with an even keener insight into the real world of sales and management.
By 2002, he focused his attention on sales managers - teaching sales managers how to hire, train and motivate their teams. Ron has trained just about every type of salesperson whether it from a Fortune 500 company to individually owned companies - and every time increased their bottom line.
Today, with some 25 years experience, Ron travels the United States and abroad sharing his sales insights with salespeople, sales managers and even non-sales people. He speaks to associations and companies, as well as training through CDs, books and multimedia programs.
Videos
---
Speech Topics
---
Managing Your Time Management
Managing Your Sales Performance
Related Speakers View all
---
Chip Eichelberger

Peak Performance, Motivation & Sales Strategist

Tom Drews

President of What Works! Communications & Business C...

Anthony "AB" Bourke

Former F-16 Fighter Pilot & Founder, Mach 2 Consulti...

Bob Levitt

Bob Levitt / CEO & Founder of The Bob Levitt Company

Matt Oechsli

Keynote Speaker, Personal Coach, & Best-Selling Auth...

Art Mortell

Sales and Peak Performance Expert and Author of Worl...

Libby Gill

Leadership Expert, Executive Coach & Award-Winning A...

Jeff Gee

Customer Service & Employee Performance Expert

Ryan Estis

Business Performance Expert & Agent of Change

Dr. Kevin Elko

Nationally Renowned Performance Consultant, Professi...

Dyana Valentine

Oracle & Entrepreneur; Founder of WHY and creator of...

Robert Kriegel

Expert in Sports & Performance Psychology

Vince Poscente

Former Olympic Speed Skier, Best-Selling Author, Lea...

Doug Lipp

Former Head of Training at Walt Disney University & ...

Adrian Gostick

Founder of The Culture Works & Bestselling Author of...

Jim Cathcart

Sales & Marketing Hall of Fame Speaker

Gopal RajGuru

Innovation, Leadership Development & Sales Performan...

Douglas Kolker

Consultant at Sandler Training

Jordan Goldman

Named "One of the top young entrepreneurs in America...

Matthew Dixon

Chief Product & Research Officer at Tethr; Author; A...
More like Ron