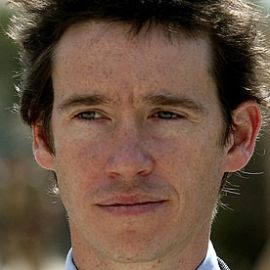 By the age of 35, Rory Stewart had immersed himself in cultures of war-torn nations; walked 6,000 miles across Afghanistan, Pakistan, India, and Nepal - a journey described in his New York Times bestseller The Places in Between; served as a member of the British Diplomatic Service; and governed a province of 30 million in Iraq, protecting his people while under siege. Now he is director of the Carr Center for Human Rights at Harvard.
As a foreign affairs expert, fearless youth, diplomat, and explorer, Oxford-educated Stewart is a seasoned speaker on such topics as human rights and global issues. Called a "modern-day Lawrence of Arabia," he harkens back to another era, yet his ideals are firmly planted in the realities of today's global landscape.
With a unique understanding of the world's human rights issues, Stewart works to devise credible and impactful human rights policy to close the gap between rhetoric and action. As founder of the Turquoise Mountain Foundation, he is actively involved in efforts rebuilding infrastructure in Kabul while creating jobs and educating Afghanis.
He is the author The Prince of the Marshes and Can Intervention Work?, which examines the impact of large-scale interventions from Bosnia to Afghanistan.
Stewart tells the fascinating story of his life and moves the dialogue forward about how we can best engage other cultures, particularly those shaped by ancient traditions and values, with dignity and humanity while still developing effective foreign policy.
Speech Topics
---
Human Rights: The Rhetoric vs. The Reality
The Places in Between: The Middle East I Know
Art & Commerce: The Power of Art at Work in Old Kabul
The Global Human Rights Struggle