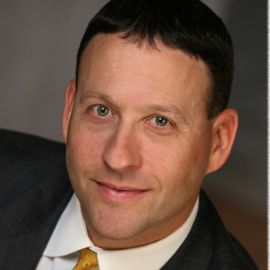 Drawing parallels between the world of sports and the world of business, Ross Bernstein inspires audiences with insights that help them think and act like the ultimate champion and team player.
Bernstein is an award-winning speaker sought after by business audiences for his unique perspective on peak performance and the best-selling author of nearly 50 sports books, including The Code, I Love Brett Favre/I Hate Brett Favre, and Raising Stanley. With almost 25 years of study on the DNA of championship teams, Bernstein illustrates what it takes to become the best of the best and explores the fine line between cheating and gamesmanship in sports as it relates to values and integrity in the workplace.
As an on-air analyst for NBC Sports, a sought-after guest by the national media, and well-known sports writer in his home state of Minnesota, Bernstein has gained a unique perspective on leadership and teamwork, as well as a deep understanding of the unwritten and unspoken rules of sports and hallmarks of winning.
With an engaging and visually entertaining style designed to heighten productivity, morale, and bottom-line profitability, Bernstein explains why certain teams win consistently, whereas others come up short. Based on interviews with more than 1,000 athletes and coaches throughout his career, he sheds light on the characteristics of true winners and distills key takeaways that inspire companies to adopt the champion mentality and raise their level of play on and off the field.f
Speech Topics
---
"The Champion's Code: Life Lessons of Values & Integrity From the Sports World to the Business World
The difference between athletes and champions is the "code" that they choose to live by. Champions are leaders, both on and off the field, and their DNA is truly unique. In the world of sports, champions understand that there is a fine line between cheating and gamesmanship and they know that crossing that line means that they will have to either pay a severe price or suffer the consequences. They also know that winning at all costs is fleeting, whereas winning with honesty and integrity is meaningful and everlasting. Ross Bernstein spent five years researching and interviewing more than 500 professional athletes, team captains, coaches, general managers, referees, umpires and media personalities for his nationally best-selling series of "Code" books, which chronicle the unwritten rules in sports, and in his presentation he uses that wealth of information to educate, enlighten and inspire his audiences — challenging them to question their own personal and professional principles and values in order to become better bottom-line leaders. Key issues covered include:
• How champions are able to motivate others around them...
• How champions take responsibility and do things the right way, with respect...
• How champions lead by example...
• How champions use toughness as a strategy and tactic to win...
In his program, Ross identifies the eight unique characteristics and traits that are common among champions, which he then ties into poignant stories and life lessons that translate directly to business. To do so, Ross uses an engaging and entertaining PowerPoint presentation which features hundreds of huge photos of athletes in action that reinforce his content-rich stories. Audience members will leave with an entirely new perspective on leadership from a champion's point of view.
They will learn that champions aren't necessarily those who have won championships; but rather they are those who live and play by a higher standard. Champions possess uni