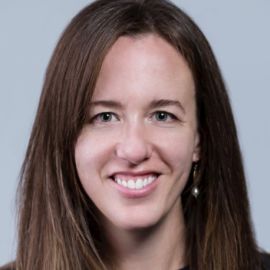 Roxanne Bras Petraeus
CEO & Co-Founder of Ethena, A Company That Provides Customized Sexual Harassment Training
Roxanne Bras Petraeus is the co-founder and CEO of Ethena, a startup offering customized sexual harassment training.
Petraeus holds a bachelor's degree in economics from Harvard University, as well as a master's degree in international relations from Oxford University. A Rhodes scholar, Petraeus is a U.S. Army combat veteran.
After her time in the army, Petraeus worked as a consultant for McKinsey & Company, managing large-scale transformations, working with C-suite clients on organizational design issues, and conducting due diligence work for private equity clients.