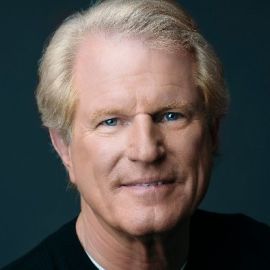 Roy Spence is the co-founder and chairman of the advertising agency GSD&M and the co-founder and chairman of The Purpose Institute, a consultancy whose goal is to help leaders and companies recognize their values and purpose and then realize them.
In 1971, alongside three other soon-to-be-graduates of the University of Texas at Austin, Spence started an advertising agency in Austin, Texas, which, at the time, was a funky little college town known primarily for hippies and armadillos. Their simple business plan was to stay together, stay in Austin, and use the power of marketing to make a difference. Almost 50 years later, Spence and his partners are still together, still in Austin, and still trying to make a difference. Spence signs every letter with the words, "Ride at Dawn." That's not just a sign‐off, it's a manifesto -- a call‐to‐action to live life to the fullest every day.
Spence and his partners built GSD&M from scratch into a marketing, advertising, and idea machine. GSD&M has advised and consulted with Herb Kelleher, the founder of Southwest Airlines; Sam Walton, founder of Walmart, BMW, PGA Tour, John Deere, and the U.S. Air Force.
Spence's passion is entrepreneurship, which he refers to as "the miracle of America." He deeply believes that when America is at her best, it does not matter what your last name or zip code is. If you can dream it, you can build it. Spence is also co-founder and CEO of The Purpose Institute, which is also based in Austin. The Purpose Institute is singularly focused on discovering the higher calling, purpose, and core values that define and shape an organization's culture.
Along with Haley Rushing, Spence co‐authored the best‐selling book, "It's Not What You Sell, It's What You Stand For: Why Every Extraordinary Business is Driven by Purpose." He has also authored "The 10 Essential Hugs of Life," a collection of heartwarming stories about the need for gratitude and love.
In 2018, Spence founded The Promiseland Project, the purpose of which is to unleash the power of purpose‐inspired marketing and messaging to help bridge the massive cultural divide in America. The Promiseland Project is a large and diverse group of purpose‐driven communications professionals from all over America whose passion is a unified America. The goal is to inspire and engage the American people to help move America from the dark winter of political and cultural division into a bright new dawn of a culture of the collective "us." One of the key drivers of The Promiseland Project is the deep belief that American cities will be the drivers of innovation, new ideas, and solutions to America's most pressing issues.
Spence is also a Gallup Senior Adviser as Gallup's expert on purpose and a champion of Clifton's Strengths Movement. Over 14 million people around the world have taken Clifton's StrengthsFinder assessment, all in the effort to help people everywhere discover and then play to their strengths in work and life.
Spence has been inducted into the American Advertising Federation Hall of Fame. He has also had the honor of being named "Adman of the Century" by Texas Monthly magazine and Distinguished Alumnus of the University of Texas at Austin. He is a member of the University of Texas McCombs School of Business Hall of Fame and he serves on the board of the Lyndon Baines Johnson Foundation.
Videos
---
Speech Topics
---
The Power of Purpose in Business, Life and the Life of America