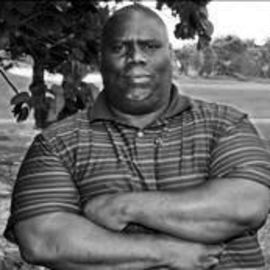 Russell Maryland
Russell Maryland is a former American football player in the National Football League.
As I turn and face the other team, I look to see how the offense breaks its huddle and where everyone is going. I watch how the offense sets up. If it's first and ten, I don't know if it's going to be a run or pass. But if it's second and short, I pretty much know it's going to be a run. If it's second or third and long, it'll probably be a pass or draw play.
When the offensive linemen are in their stance, I read keys here, too. If the player directly across from me is leaning back slightly, it's probably a pass. If he's leaning forward, left, or right, I'm looking run. I also have to check the other linemen because I may get double-teamed. I'm reading all my keys, looking for any advantage I can get. And all this happens in just a few seconds. After a while, you kind of get a feel for what's coming.
I brace myself if I expect a run. I get ready to push off hard if I'm looking pass. In either case, I have to get off the ball as fast as possible to get the advantage. Beating the other guy with quickness is as important as using force against him.
Depending on the situation, I'm either in a three-point or four-point stance. When I first break from the defensive huddle and check where the offensive players are setting up, I can hear the crowd and everything else. But once I get down into my stance, all that goes away. I don't hear anything, no matter how loud the crowd is. It's just me and the lineman or linemen on the other side of the line. We kind of get into this shell.
At this point, there's an energy force that starts to build. And everything is concentration and focus, focus and concentration. What I have to do is execute the play that's been called. I don't worry or even think about the guy directly across from me. But I sure want him thinking about me, because the more he does, the less he's thinking about what he has to do. When he does this, he is not focused, he is not concentrating on what he needs to do.
In the NFL, position by position, everyone has just about the same skill level. What makes the difference is the mental side of things. When I'm down in my stance and that energy force starts to build, everything becomes a battle of brains and wits. It's all psychological, it's all a test of your character.
As the quarterback calls signals, this energy force continues to build. It becomes more and more intense. You feel it welling up in your body. I can't tell you how you feel it, you just do.
Finally, everything is as far as it can go. The energy buildup is at a breaking point. You know the snap is coming. You're ready to explode off the ball. You know that in just an instant, everything is going to bust loose.
Videos
---