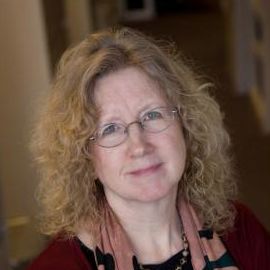 Ruth Malone
Tobacco Control Researcher & Policy Analyst; Editor-In-Chief of International Policy Journal "Tobacco Control"
Ruth Malone is a tobacco control researcher and policy analyst. She is professor in the Department of Social and Behavioral Sciences at the University of California, San Francisco School of Nursing. She has been the editor-in-chief of Tobacco Control since 2009. She holds the Mary Harms/Nursing Alumni Endowed Chair since 2014.
Dr. Malone is internationally known for her research on the tobacco industry, focused broadly on the public relations aspects of the tobacco epidemic, particularly the strategic activities of U.S.-based companies aimed at undermining public health and tobacco control policy. She has also published studies examining the tobacco industry's targeting of marginalized groups through both product advertising and corporate activities.
Currently, she is studying the tobacco industry's 'corporate social responsibility' initiatives and their implications for public health policy, the tobacco industry and the U.S. military, and why businesses voluntarily stop selling tobacco. Her research is funded by the NIH (National Cancer Institute) and the California Tobacco-Related Disease Research Program. Malone is currently pursuing interests in how to begin to talk and think about an endgame strategy for the tobacco epidemic.
Specific tobacco-related subjects she has researched include the presence of smoking in video games in the absence of warnings, and the industry's efforts to fight attempts by Congress and military officials to raise the price of tobacco products for the military to that for civilians.
Malone was part of an international team that contributed to the WHO report on Tobacco Industry Interference with Tobacco Control, which was utilized for implementation efforts related to the WHO Framework Convention on Tobacco Control. Since 2009, she has served as editor-in-chief of the top international policy/population-focused journal in the tobacco field, Tobacco Control. She received the 2014 Helen Nahm Research Lecture Award and the 2012 Hal Luft Mentoring Award.
She has served as an expert consultant to the CDC, the US Department of Justice, and the World Health Organization. Since 2009, she has served as editor-in-chief of the leading tobacco control policy journal, Tobacco Control, published by the British Medical Association.
Videos
---
Related Speakers View all
---
Judith Mackay

International Tobacco Control Advocate; Director of ...

Michael Siegel

Tobacco Control Expert, Public Health Researcher, Pr...

Janet Hoek

Professor of Marketing at the University of Otago; A...

Neal Benowitz

Academic Physician & Professor Emeritus of Medicine ...

David Williams

Professor of Public Health at Harvard University

Nikki Giovanni

Poet, Educator & Best-Selling Author

David Sturges

Co-Founder at Lung Cancer Foundation of America, Lun...

Rick Stoddard

Anti-Smoking Activist; Author of "The Burning Truth"

Simon Chapman

Emeritus Professor in Public Health at the Universit...

Read Montague

An American neuroscientist and popular science autho...

Dave Goerlitz

Former "Winston Man" Model Turned Anti-Smoking Advoc...

Elizabeth Moir

Lung Cancer Survivor & Patient Advocate

Eva Grayzel

Master Storyteller & Visionary Survivor

Dr. Michael Weitz, M.D.

Emergency Room Physician & Lung Cancer Survivor

Ivy Elkins

Lung Cancer Advocate, Co-Founder of EGFR Resisters L...

Linnea Olson

Lung Cancer Activist, Patient Advocate & Blogger

Ilona Kickbusch

Founder & Chair at Global Health Program, Graduate I...

Adaora Okoli

Internal Medicine Resident, Tulane University

Helen Egger

Founder, WonderLab & Chair of the Department of Chil...

Jennifer Nuzzo

Epidemiologist & Senior Scholar at the Johns Hopkins...
More like Ruth