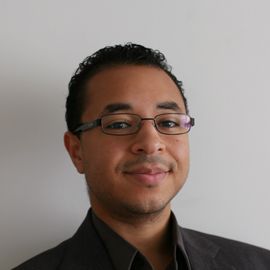 Ryan Charles is the CEO of Consmr, a social network for grocery and drugstore products. Launched in June 2011, Consmr was noted for launching with well-known brand partners including Chobani, Arizona, Men's Health and Prevention Magazine. Consmr has been featured in Ad Age, Forbes, Mashable, The Next Web and numerous CPG trades.
As an innovator in the mobile space, Ryan has created Webby nominated iPhone and Android apps for Zagat, the world leader in restaurant guides. He is also responsible for the first brand partnerships with start-ups Foursquare and Foodspotting.
Ryan has been interviewed by The New York Times, The Wall Street Journal, TechCrunch, Ad Age and various social media and technology publications. He has spoken at over two dozen conferences and panels including ones for Ad Age, Harvard Business School and Wharton Business School in addition to presenting on topics such as augmented reality, mobile commerce and other emerging trends. He was recently named an executive member of the IADAS, the Webby Awards judging committee. Ryan is a graduate of Brown University.
Videos
---