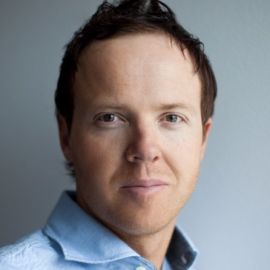 Ryan Smith co-founded Qualtrics in 2002 with the goal of making sophisticated research simple. As CEO, he has led the company from a basement startup to one of the fastest-growing technology companies in the world, experiencing triple-digit growth in the past four years. Qualtrics has more than 4,800 customers including half of the Fortune 100, 1,300 colleges and universities worldwide, and 95 of the top 100 business schools.
In May 2012, Qualtrics announced a $70 million investment from Accel Partners and Sequoia Capital, the largest-ever joint investment by these two firms. The investment also marked the largest first-round funding for a software company since 2008.
Qualtrics was profiled in the June 2012 issue of Forbes, with the headline "Tech's Best-Kept Secret is in Utah." Ryan has also been featured in Fortune, The Harvard Business Review, The New York Times, TechCrunch, The Wall Street Journal, USA Today and is a popular speaker at the nation's top business schools.
In 2020, Smith bought the Utah Jazz.
Videos
---