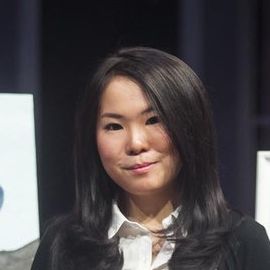 Sabrina Bensawan
Co-Founder of Saab Shares, Supporting Children's Education, Healthcare & Female Empowerment.
Indonesia's Saab Shares was founded by sisters Sabrina and Elena Bensawan to provide accommodation, part-time education and access to healthcare for the country's underprivileged children and low-income families. Saab Shares is an extension of an initiative that Sabrina launched when she was 16 with the support of her sister who sheltered orphans and the homeless.
Sabrina discovered her passion for philanthropy as a child. On her 16th birthday, Sabrina and her sister Elena established Saab Shares (2014), a NGO that provide marginalized families opportunities for a better life via healthcare, children's education, and female empowerment. Starting with a learning house in Cengkareng, they offer free treatment, health programs, and social services for children with physical disabilities.
Full-time professionals teach formal and informal education such as manners, cleanliness, and improved nutrition. They also provide courses for mothers such as cooking, personal grooming, and skills like sewing. Sabrina believes "character education and confidence building can change lives"; she wants people to believe that "poverty is not an inherited inheritance". She hopes that free learning houses can be found throughout Indonesia.
Since 2016, Semesta has given monthly donations of Rp. 5m for operational expenses, and increased it to a maximum of Rp. 10m for emergency medical aid in 2017. Sabrina is also one of the best graduates of Singapore International School, the recipient of Academic Excellence Award from Raffles Institute of Higher Education, and the youngest nominee of Kick Andy Young Heroes 2016.