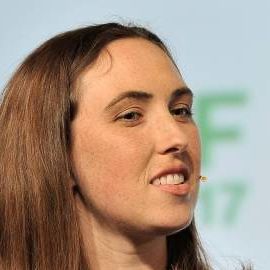 Sam O'Keefe is currently the Head of Startup Programs at Google Cloud.
Previously, Sam was an Editor at TechCrunch where she managed the Startup Battlefield, the preeminent startup competition for seed stage companies and co-hosted TechCrunch Disrupt. Sam also launched Include, TechCrunch's diversity program, connecting underrepresented founders with top venture capitalist firms. Through TechCrunch, Sam served as a consultant for the first season of HBO's Silicon Valley. Sam considers herself to be a recovering founder, having started MicroEval, an enterprise software company, and participated in Y-Combinator S12.
In addition to her roles in tech, Sam is a writer and producer of South of Market; an annual musical parody of the tech industry.
Sam serves on the Board of Trustees for the Massachusetts Institute of Technology where she received both her BS and MS degrees. She also is a Global Shaper, an initiative of the World Economic Forum.
Videos
---