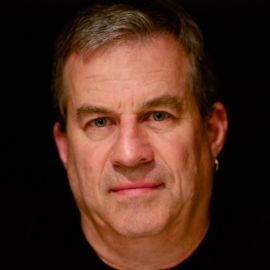 Sam Quinones
Journalist and Author of "Dreamland: The True Tale of America's Opiate Epidemic"
Sam Quinones is a journalist, author and storyteller whose two acclaimed books of narrative nonfiction about Mexico and Mexican immigration made him, according to the SF Chronicle Book Review, "the most original writer on Mexico and the border."
A reporter for 24 years, from 1994 to 2004 he lived and worked as a freelance writer in Mexico. He visited all the major immigrant-sending states, spent time with gang members and governors, taco vendors and Los Tigres del Norte. He wrote about soap operas, and he lived briefly in a drug-rehabilitation clinic in Zamora, while hanging out with a street gang. He did the same with a colony of transvestites in Mazatlan, with the merchants in the Mexico City neighborhood of Tepito, and with the relegated PRI congressmen known as the Bronx. He hung out with the promoters of Tijuana's opera scene and with the makers of plaster statues of Mickey Mouse and Spiderman in that city's Colonia Libertad.
In 1998, he received a Alicia Patterson Fellowship, and Columbia University's Maria Moors Cabot Prize in 2008, for a career of excellence in reporting about Latin America.
His first book -- True Tales From Another Mexico: The Lynch Mob, the Popsicle Kings, Chalino and the Bronx (Univ. of New Mexico Press, 2001) -- is a collection of nonfiction stories about contemporary Mexico.
His second -- Antonio's Gun and Delfino's Dream: True Tales of Mexican Migration (UNM Press, 2007) -- was called "genuinely original work, what great fiction and nonfiction aspire to be, these are the stories that stop time and remind us how great reading is." (S.F. Chronicle).
Since returning to the United States, he has worked for the LA Times, writing stories about immigrants, street gangs, drug trafficking, and marijuana growers in Northern California.
Speech Topics
---
DREAMLAND: America's Opiate Epidemic and How We Got Here
News
---
Journalist, author Sam Quinones to speak at Festival of Ideas
Before writing his latest book "Dreamland: The True Tale of America's Opiate Epidemic," Sam Quinones spent a lot of time writing about a place he later found out had a lot to do with the problem: Mexico.
Quinones, the featured speaker for West Virginia University's David C. Hardesty Jr. Festival of Ideas this year, was a freelance writer there from 1994 until 2004, focusing on small-town life and immigration.
He came back to the United States in 2004 to work for the LA Times, where he was assigned to write about the success of Mexican drug traffickers in the United States.
"I really backed into this story," Quinones said of the opiate epidemic. "I do not start with the pills, I started with heroin. My question was why were the heroin traffickers doing such big business in America today from Mexico."
Related Speakers View all
---
Charles Blow

Visual Op-Ed Columnist for The New York Times; CNN C...

Joani Gammill

Expert Speaker on Alcoholism and Addiction

Donna Brazile

Veteran Democratic Political Strategist, Adjunct Pro...

Isabel Wilkerson

Pulitzer Prize Winner and Author of the Critically A...

Bill Dedman

Pulitzer Prize-Winning Investigative Reporter for NB...

Ari Berman

Political Correspondent & Author

April Ryan

White House Correspondent and Washington Bureau Chie...

Chris Herren

Former NBA player; Motivational Speaker; Founder of ...

Bill O'Reilly

Host of "The O'Reilly Factor," Bestselling Author, a...

Tavis Smiley

Broadcaster, Author, Publisher, Advocate, and Philan...

Ilyasah Shabazz

Civil Rights Activist & Daughter of Malcolm X; Autho...

Sonia Nazario

Pulitzer Prize-Winning Author & Journalist; Author o...

Amy Goodman

Host, Democracy Now!

Steve Ford

Actor & Son of President Gerald Ford

Ann Coulter

Bestselling Author and Political Commentator

Angela Rye

Attorney, Principal & CEO of IMPACT Strategies, CNN ...

Paula Hawkins

Author of "The Girl on the Train"

Roland Martin

Award-Winning Journalist & Media Personality, Author...

Nina Vaca

Chairman & CEO of Pinnacle Technical Resources; Form...

Jodi Kantor

Pulitzer-Prize Winning Journalist & Author
More like Sam