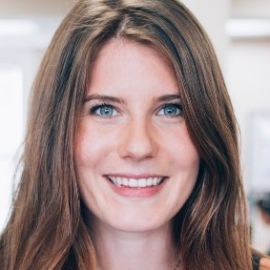 Samantha Whitmore is the Head of Engineering at Kensho Technologies and was one of the first 15 employees at the startup. The company has now grown to 150 employees and was acquired for $550 million. In her current role, Whitmore leads an engineering team of 10 people to build the company's scoring engine. In 2019, she was named a Forbes 30 Under 30 honoree in finance.
News
---
Samantha Whitmore
Samantha Whitmore on the #ForbesUnder30 2019 30 Under 30 - Finance list.
30 Under 30 2019: Finance
Samantha Whitmore, 27. Head of Engineering, Kensho Technologies. more. Laura Wong Hon Chan, 29. Vice President, Bank of America Merrill Lynch. more.