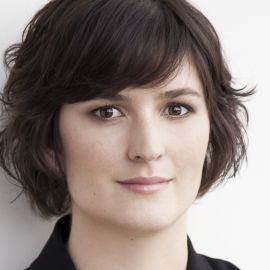 Sandra Fluke is an American lawyer and women's rights activist.
She first came to public attention when, in February 2012, Republican members of the House Oversight and Government Reform Committee refused to allow her to testify to that committee on the importance of requiring insurance plans to cover birth control during a discussion on whether medical insurance should have a contraception mandate. She later spoke to Democratic representatives.
Fluke supported President Barack Obama's re-election campaign in 2012 and was a featured speaker at the 2012 Democratic National Convention. She ran for the California State Senate seat of Ted Lieu, who vacated the seat to run for the Congressional seat being vacated by Henry Waxman, but lost to fellow Democrat Ben Allen.
Videos
---
Speech Topics
---
Making our Voices Heard: Women's Rights Today
In this presentation, women's rights speaker Sandra Fluke expertly surveys local, state, and federal legislation and legislative trends that have the potential to advance or hinder the progress of social justice. Her inspiring talk is nothing short of a call to audience members to make their own voices heard and create social change and legislative action on issues that are important to them. Fluke also discusses her notable experience in 2012 before a House panel, in which she passionately testified on the need to provide access to contraception. She discusses how even though she was raked over the coals by conservative political commentators, rather than respond in kind, she transformed the media focus into an opportunity to advocate for important social justice concerns.
Related Speakers View all
---
Asra Nomani

Journalist & Author, Women's Rights Activist

Kathy Najimy

Award-Winning Actress & Activist

Donna Brazile

Veteran Political Strategist, Bestselling Author, Fo...

Angela Davis

Feminist, Social Activist, Professor & Writer

Maria Bello

Actress, Activist and Vital Voices Global Ambassador

America Ferrera

Award-Winning Actress, Producer & Humanitarian

Sally Kohn

Founder and CEO of Movement Vision Lab; Liberal Poli...

Sheryl WuDunn

Pulitzer Prize-Winning Journalist; Co-author of Half...

Amy Goodman

Host & Executive Producer, Democracy Now!

Nicholas Kristof & Sheryl WuDunn

Pulitzer Prize-Winning Journalists for "Half the Sky...

Somaly Mam

Survivor & Anti-Sex Slavery Activist

Julianne Malveaux

Author, Economist, Founder & Thought Leader Economic...

Lisa Ling

Executive Producer & Host of This is Life on CNN

Kathy LeMay

Founder, President & CEO of Raising Change

Jurnee Smollett

Actress & Singer

Dr. Samantha Nutt

Founder & Executive Director of War Child North America

Raj Patel

Award-Winning Writer, Activist & Academic

Nicholas Kristof

Pulitzer Prize-Winning New York Times Columnist & Po...

Sonia Nazario

Pulitzer Prize-Winning Author & Journalist; Author o...

Ralph Nader

Former Presidential Candidate for the Green Party, C...
More like Sandra