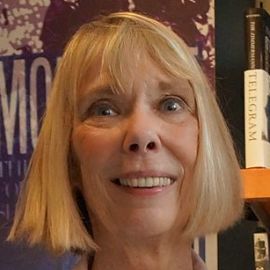 Sandra Grimes
Former CIA Officer
Sandra Grimes is a former CIA officer who participated on a small team that investigated and uncovered the actions of Aldrich Ames, a counterintelligence officer who was subsequently convicted of spying for the Soviet Union.
In October 1966, a friend informed her that a CIA recruiter was on campus. He told her she "would make a perfect spy." She pursued this due to the fact she desperately needed a job before graduation. Following her interview with the CIA, she was given a position as a GS-06 Intelligence assistant, she needed to have security and medical clearances before she could get a job. When she reported for duty at the Ames building in Rosslyn, Virginia, she and her fellow co-workers became clerical employees. Her first job was working in a guidance division, which was a cover for hunting down Dmitri Polyakov. She trained herself to become familiar with Soviet intelligence services. She eventually worked her way up and was given the duty of replacing a senior intelligence analyst in the Branch. She later became a Soviet and Eastern European Division officer and remained with their counterintelligence group for eleven years, holding various titles and positions. It was through this experience that she gained knowledge of the KGB and the GRU.
In the late 1970s, through an organizational change in the CI group, she met Jeanne Vertefeuille. Together, they made a proposal to create two branches in the CI group, both of which to handle CI dissemination and production. One would deal with the Soviet bloc and the other the Eastern European bloc. Eventually, the two branches merged, where Vertefeuille was the chief and Grimes became the Soviet section chief. She eventually moved on to becoming deputy chief of external operations in Africa. She was eventually brought into a CIA operation in Bonn. An anonymous write-in, involving a man named Mr. X, mentioned that the Soviet sources of the CIA were compromised due to a penetration of the CIA communications. The author demanded $50,000 in a cache or dead drop in East Berlin. In March 1987, Grimes was transferred from her position in Africa and was assigned to the Moscow Task Force. Moscow Embassy Marine Guard Arnold Bracy and Clayton Lonetree allowed the KGB entry to the secure areas within the U.S. Embassy.
During a joint mole-hunt, Grimes was a member of the team who made the first breakthrough in 1992. She correlated times that Ames met with Sergey Dmitriyevich Chuvakhin, his KGB contact, with times that he made large bank deposits in 1985 and 1986.
In early 1993, Grimes resigned from the CIA.