Sanjay Dalal, chief innovator
Innovation Author, Speaker, CEO of Ogoing Social Network, Entrepreneur, Media
Sanjay Dalal is an Innovation Author, Innovation & Marketing Speaker, Social Media Entrepreneur and Community Leader. Dalal authored and launched the Definitive Guide on Creativity and Innovation in Business in 2008, now used by over 1,000 leading organizations and professionals all over the world including HP, Hallmark, Cleveland Clinic, Pepsi, EDS, J&J, Nokia, LG, SAP, Tata, major universities and more. Dalal authored Apple's Innovation Strategy which is now deployed at over 100 leading institutions. Dalal recently introduced WOW! Product Guide to create amazing products for your business Now.
Dalal is an inspiring and passionate speaker on social media, innovation, and marketing at annual kickoffs, offsites, launch events, sales and training events, innovation seminars, product management conferences and leadership summits.
Dalal published over 350 articles on the real-time state of innovation in business at his blog Creativity and Innovation Driving Business, and introduced the Innovation Index in December 2006. The Innovation Index correlates Innovation, Business and Stock performance. Dalal launched the innovative investment company, Innovation Index Group, that invested in the Top 20 Innovators of The Innovation Index.
Dalal filed joint U.S. Patent on "Hands-On Labs" for delivering live, hands-on training over Web Meetings by simulating a training lab environment. Dalal has launched innovative products such as Cisco-WebEx Training Center and Cisco-WebEx Sales Center to market, and grown product line revenue to tens of million dollars in annual revenue.
Dalal holds executive certification on Leading Management Teams from Cornell University, and is an engineering scholar graduate in Electrical Engineering (Computer Engineering) from The University of Texas at Austin.Dalal attended Arizona State University for graduate education in Computer Science.Dalal secured the first position in the 50th William Lowell Putnam Math Competition.
Dalal volunteered as basketball coach for Irvine NJB, Ranch Middle School and Fremont NJB for his son's teams, as an art master for 2nd graders for his daughter's class, and as the secretary and treasurer of the Turtle Rock School Site Council and PTA respectively. Dalal was a member of the Technology Advisory Committee for the Fremont School District, an appointed position by the Fremont Board of Education, to create a Technology plan for 40,000 students. Dalal was a Web 2.0 adviser for Cal State Fullerton, Extended Education. Dalal was an appointed member of the Dean's Leadership Circle of The Paul Merage School of Business, University of California, Irvine, and a guest lecturer at the University of California, Irvine for the Strategic Innovation class.
Dalal is the Board Member of Asian Business Association of Orange County, Member of The Indus Entrepreneurs & Board Member of the Rotary Club of Newport-Irvine, Founder of India Business Network. Dalal is the current CEO & Founder of Ogoing, an enterprising startup in social networking for small business.
Videos
---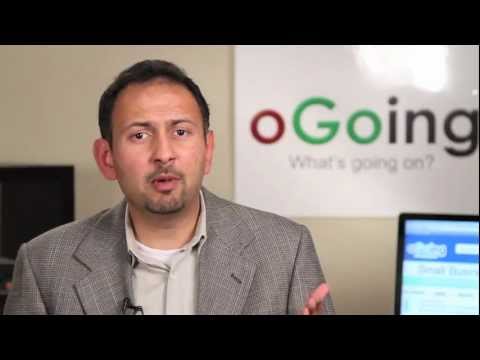 Related Speakers View all
---
David Nour

Social Networking Strategist

Gillian Muessig

Thought Leader in Global Entrepreneurship

Warren Cass

Social Media Strategist & International Speaker

Roberto Alas

Reaching and identifying the potential in every sing...

Jay Handler

Speaker, Radio Host & Author of "The 8 M's of Market...

Jon Acuff

Lead Pastor, Christian Speaker; New York Times Bests...

Pam Moore

CEO & Founder Marketing Nutz, Social Business Strate...

Nicholas de Wolff

Digital Media & Brand Strategy; Economic & Social Tr...

Lisa Van Allen

Executive Coach and Spiritual Director to Mission-Dr...

Kristen Hagopian

Personal Finance Author, Popular Columnist, Consumer...

Joe Soto

Social Media Marketing Strategist | CEO at One Socia...

Micah Solomon

Customer Service & Experience Consultant

Bernadette Vadurro

Award-Winning Business Woman, Professional Speaker a...

Marty Stratton

Entrepreneur Spirited Speaker; Driven for Your Success!

Candace Reese

The CEO Pundit: Empowerment Speaker, Inspirational C...

Michelle Courtney Berry

Breakthrough Expert, Founder and CEO of LifeFlowPlan...

Ron Immink

Business book nerd, entrepreneur, founder of smallbu...

Tait Martin

Behavioral researcher who teaches audiences "how to ...

Ron Broussard

STRETCHYOURSELF

Jerry Fletcher

CEO of Z-axis Marketing, Inc; Expert Business Speaker
More like Sanjay