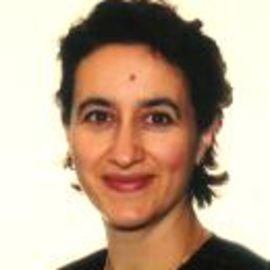 Sara Boas is the founding director, principal coach and creator of the boas tools for transformation and the director of training for the boas professional coach certification – boas pcc™. She is a Master Certified Coach and co-chair of the Credentialing and Program Accreditation Committee of the International Coach Federation, which defines global standards for coaching. She is an elected member of the European College of Coaches, a panel of foremost executive coaches who play a leading role in the profession.
Sara is an advisor to the European Administrative School, which provides staff training and leadership development across all the institutions of the European Union. She is a regular speaker and member of the associate faculty at the London Business School, the Center for Creative Leadership and other global providers of leadership education. She has designed and delivered over 25 new courses at these and other centres of excellence and has coached and taught people from over 60 different countries, on four continents.
Sara maintains a clear focus on uniting stakeholder value and core human values and is recognised as a catalyst for lifelong personal and corporate transformation. At the heart of her work is her trust in co-creative dialogue, encouraging her clients to outgrow their own success and evolve to the next level of achievement and fulfilment.
Sara is an accredited mediator and an expert in bodymind integration, neuro-linguistic programming and movement observation. Her work draws on the disciplines of psychology, anthropology, organisational behaviour, somatics and philosophy of science. Other sources include dance, physical theatre, yoga and martial arts, as well as diverse wisdom traditions and her love of wild nature. She holds an MA in Dance Movement Psychotherapy and is also the founder of LIFEdance!, an exciting new approach to personal development that embodies the motto 'live your dance, dance your life'. LIFEdance! retreats are offered in spas and wellness destinations around the world. In 2003, Sara established the Foundation for the Arts in Social Transformation, a global voluntary organisation which uses artistic processes to enable young people and members of vulnerable and marginalised groups to realise their creative potential and take a leading role in their own communities.
Sara strives to be an ideal partner in co-creating the future.