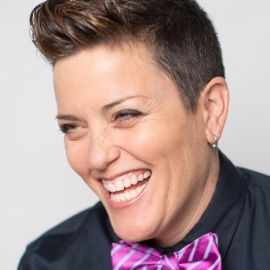 Sara Sperling is the co-founder and Partner to Oxegen Consulting LLC., an HR consulting business to fast-moving companies in and around the high tech sector. She is also an Advisory Board Member to the HER Social App.
Sperling specializes in facilitation, learning & development, building a HR function from "nothing to something" and executive coaching.
Sara has created a rich career in building HR programs from the ground up. Her most recent adventures were as Head of HR at Snapchat and Doordash. Prior to that Sara built the diversity & inclusion program for Facebook. This included the employee resource community, which was instrumental in building a culture of inclusiveness. She built a work environment at Facebook where people were encouraged to be their authentic selves.
Sara is a self-professed geek. She has a MBA from SCU, a MA from Stanford University, a BS in Applied Mathematics and a BA in Economics, both from UC Irvine.
She was recognized in BusinessInsider's "13 Secret Rock Stars of Silicon Valley" and " The 31 Most Important LGBT People in Tech". Sara was also honored with being on the cover of Diversity Executive Magazine. She was published in Secret Sisters: Stories of Being Lesbian and Bisexual in a College Sorority and in the book It Gets Better: Coming Out, Overcoming Bullying, and Creating a Life Worth Living.