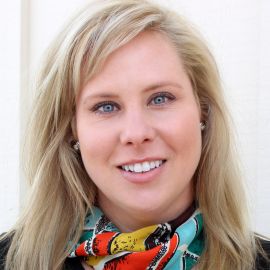 Sarah Beth Aubrey finds the funds and applies for the grants that bring dollars to entrepreneurs, communities and businesses. She works in over 35 states and networks with eight federal agencies to research and successfully apply for the funds her clients need. Recently named to the Indianapolis Business Journals Forty Under 40 list of young professionals excelling in their careers, she moves projects ahead at a fast speed and can do that for you!
As the owner of Prosperity Consulting, LLC, a Certified Womens Business Enterprise (WBE), Sarah knows entrepreneurs like to do things their own way. Responding to that need for speed, she launched a new training event in 2012 to educate participants in the fine art of DIY grants with her 2-day grant funding feasibility and applications basics course. These courses are held live quarterly in Indianapolis and can be customized on site for groups of 10 or more.
Prosperity Consulting is full-service funding opportunities firm aiding a unique mix of corporations, communities, universities, trade associations, and cooperatives in obtaining funds through the use of government or foundation programs. As a Certified Grant Administrator since 2007, Sarah has written over 400 successful grants in 38 states; funding for these awards has yielded nearly $55 million. The majority of her clients pursue projects to utilize or develop renewable energy, energy efficiency or energy technologies.
Sarahs clients and peers will recognize the former Prosperity Ag and Energy Resources (now a division of Prosperity Consulting, LLC), as a focus-area for Sarah who specializes in the agricultural, energy, environmental and food industries. She has helped get projects off the ground in recycling, biomass, biofuels, municipal power, geothermal, wind, and energy efficiency. For grant writing, she pursues high quality, well-researched projects with a selective client acquisition process. Sarah also provides services for market research, feasibility studies, energy audits and other proposal and article writing.
A member of the National Speakers Association (NSA), Sarah brings a serial entrepreneurs take on keynoting and training and presents with upbeat, practical and encouraging messages to audiences including womens groups, small businesses, new start-ups and organizations looking for help navigating the federal agency funding process.
Sarah is a 2011 alumna of the Richard G. Lugar Excellence in Public Service Series, a member of the National Speakers Association (NSA) and the NSA- Indiana Chapter, and holds WBE-status in both Indiana and with the National Chapter. She is a 2010 graduate of the prestigious Indiana Agricultural Leadership, where she now volunteers on the Curriculum Development Committee. Sarah holds a Bachelor of Science in Agricultural Communications from the University of Illinois. She is a member of the Writers Center of Indiana and is the author of two non-fiction books with over 50,000 copies sold worldwide based upon her experiences in creating, growing and selling her direct-to-consumer natural meats business. Starting and Running Your Own Small Farm Business (Storey, 2008) and The Profitable Hobby Farm (Wiley, 2010) can be found on amazon.com or any major retailer where books are sold. Join Sarahs specialty newsletters, Prosperity on Purpose and Midweek Motivation at her website www.prosperityconsultingsba.com.
Videos
---