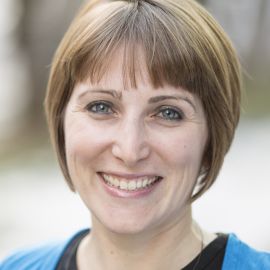 Sarah Beaulieu
Founder of The Uncomfortable Conversation, Inc.; Senior Advisor at the Greenlight Fund & Writer about Sexual Violence
Sarah Pierson Beaulieu is an advisor and consultant to leaders and organizations, and writes about truth-telling and sexual violence. She was a 2016 TEDxBeaconStreet speaker. Her writing has appeared in the Providence Journal, News-Record, WBUR, Huffington Post, Good Men Project, and other blogs and publications.
Sarah is an experienced advocate on sexual violence working with both survivors and the broader community. Sarah serves on board of the Boston Area Rape Crisis Center (BARCC), one of the oldest and largest rape crisis centers in the country, where she also completed a 40-hour rape crisis counselor training program in 2005. At BARCC, she previously served as a medical advocate and a survivor speaker. She is also founder of The Enliven Project, a campaign to bring sexual violence out of the closet and lift survivors to their full potential. In this role, she has spoken to hundreds of leaders and experts on sexual violence prevention, intervention, and response.
Previously, Sarah served as Senior Advisor to the Opportunity Nation, a campaign to increase economic opportunity in America. Prior to that Sarah held senior fundraising roles at the University of Massachusetts Foundation, Boston College, and Brown University.
Sarah is a proud graduate of Brown University, has an MBA from Boston College Carroll School of Management, and completed graduate courses in social work at Boston University. She is a member of the Board of Ambassadors for SheGeeksOut, and actively involved with Boston Public Schools.
Videos
---