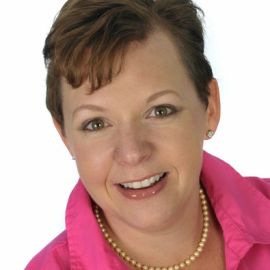 Sarah Elaine Eaton holds a PhD in Educational Leadership and a Master of Arts in Spanish from the University of Calgary. Before moving to Calgary she attended Saint Mary's University in her native city of Halifax where she earned a B.A. (Hons) in English.
Dr. Eaton has 12 years of experience teaching Spanish to adults and college age students and has taught at both the college and university level. She has also worked as in educational administration in various capacities including English and a Second Language (ESL), post-secondary language and educational research, and most recently, evaluation and monitoring in the educational and non-profit sectors.
Her most popular talks on language learning and literacy include:
"Leadership and Language Learning"
"Learn another language, become a leader"
"Leadership and Languages: The case of Gandhi"
"How to market your second language program"
"Literacy is cool: Promoting literacy and essential skills"
Her most requested presentations and workshops include:
Marketing Workshop for Second Languages: Promoting Your Program locally and internationally
Developing a Successful Literacy Awareness Campaign
Logic Models: What They Are and How to Use Them
An experienced public speaker, Eaton has presented her work in a total of seven countries (Canada, U.S., Mexico, Honduras, Cuba, Spain the U.K.). These presentations take the form of professional talks, scholarly research dissemination, webinars and interactive workshops.
Dr. Eaton's work has been published both in print and on line. Her book, 101 Ways to Promote Your Language Program: a practical guide for language schools (available on Amazon.com) is now in its second edition. It has ranked among DeMille's Technical Books Top 10 Best sellers, reaching #1 on that Top 10 list on August 25, 2003.
Dr. Eaton has lived in the U.K. and studied in Spain and has travelled throughout North America, the Caribbean, Latin America and Europe. She now resides in Calgary, Canada.
Videos
---