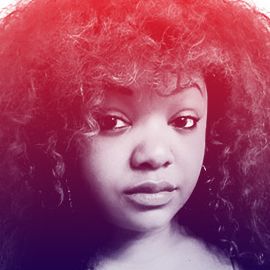 Sarah Huny Young is an interdisciplinary artist, photographer, and 18-year veteran of the tech design industry. She is the Director of Marketing and Communications at Pittsburgh Filmmakers/Pittsburgh Center for the Arts. As well, she is the Creative Director at Supreme Clientele, her design agency which partners with likeminded daydreamers, trendsetters, and disrupters to produce marketing campaigns, responsive interfaces, brand manuals, and more.
Young also works as a freelance photographer for Pittsburgh City Paper and a member of the Carnegie Museum of Art's young professionals advisory board.
In 2016, Young launched the American Woman project, a portrait and documentary series that centers on black women around the country and aims to redefine what we think of when we hear "American woman." She received a grant from Advancing Black Arts in Pittsburgh in order to fund the project.