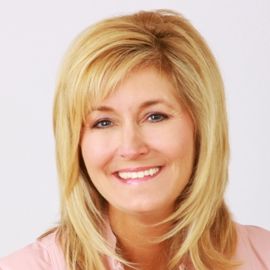 Sarah Michel
Sarah Michel, CSP, is an international speaker who works with organizations and associations, creating behavioral changes by teaching people how to intentionally connect with anyone, anywhere, anytime through her Perfecting Connecting' keynote and trainin
Sarah Michel, CSP, is an international speaker who works with organizations and associations, creating behavioral changes by teaching people how to intentionally connect with anyone, anywhere, anytime through her Perfecting Connecting® keynote and training programs.
Sarah is a Certified Speaking Professional (CSP) awarded by the National Speakers Association for her ability to consistently deliver her message with high energy, humor and inspiration which motivates audiences to take action.
Sarah is an expert on the art of connecting and the author of Perfecting Connecting, A Guide to Mastering Networking in the Workplace and the national audio program, Learning to Speak the Language of others. Her articles and inspirational stories have appeared in numerous books, newspapers and journals.
As a certified Myers-Briggs Type Indicator (MBTI™) and facilitator of the Self-Discovery Process™ Sarah has keynoted and presented for audiences and teams around the world on how to be a more effective connector.
She is a graduate of Central Michigan University and worked in healthcare for several major hospital systems and for international career management firms in Texas and Colorado. She is currently an adjunct faculty member of both the Eastern and Western Management Development Centers for the United States government in Colorado and West Virginia.
She is a board member of the National Speakers Association (NSA) and Past President for the NSA-Colorado Chapter. Sarah is active in her community serving on the board of Directors for an award winning non-profit, Partners in Housing.
Sarah founded Perfecting Connecting® in 1996 offering keynote presentations, facilitation, and training programs to organizations and companies such as United States Olympic Committee, National Security Agency, GE, Lea & Perrins, Great-West Healthcare, HCA, Motorola, Raytheon, Nextel, AstraZeneca, United Way, TMP Worldwide, Sun Microsystems, US Army and Air Force.
Sarah lives in Colorado Springs with her husband and two daughters.
Videos
---
Related Speakers View all
---
Christine Cashen

Hall of Fame Motivational Speaker; Author of "The Go...

Christine Clifford

Bestselling Author, Professional Speaker & Breast Ca...

Dr. Shelley Sykes

The Happiness Guru

Sheryl Sandberg

COO of Facebook, Bestselling Author & Founder of Lea...

Harvey Mackay

Iconic Business Guru and Bestselling Author

Amanda Gore

CEO, The Joy Project; Hall of Fame Motivational Spea...

Sabine Heller

CEO of invitation only social community ASMALLWORLD...

Lori Cheek

Architect; Entrepreneur; Founder & CEO of Cheekd

Laurie Beckmann

MWV™/ABC™ Appel Inn/A Gracious Event

Amanda Russell

Digital Marketing & Branding Strategist, Professor ...

Jacqueline Jensen

Founder/COO of TicketCake.com, a natural born doer, ...

Connie Podesta

Expert in Changing Lives; Author of "Life Would Be E...

Charlie Alejandro

Motivational Speaker, Writer, Actress & Radio Talk S...

Victoria Labalme

Strategic Performance Coach, Performing Artist & Spe...

Cheryl Cran

Future of Work & Change Leadership Expert; Author of...

Beth Simone Noveck

Founder & Director of The Governance Lab

Soraya Darabi

Renowned Digital Entrepreneur; Social Media Pioneer

Kathleen Wood

Entrepreneur, speaker, author and expert in leadersh...

Michelle Nelson

Founder and President of Back 2 Basics Marketing

Val McLeod

Inspirational Influencer and Empowerment Speaker and...
More like Sarah