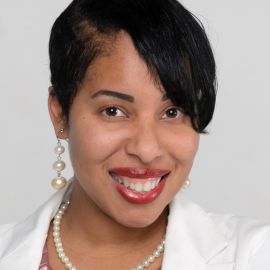 Savanna Flakes
International Education Consultant, Specializing in Inclusion, Diversity, Team Collaboration, Innovation & Education Technology
Savanna Flakes is an international education consultant specializing in inclusion and diversity, team collaboration, innovation, and education technology. Savanna has worked with school communities around the world to support administrators and teachers with effective instructional practices for ALL students. Savanna has served as a professor in the American University School of Education and Health, and she presents on topics such as Innovation in a Digital World, STEAM, and Technology Integration. Savanna has received numerous honors and awards for her work on behalf of students and in education such as Orator of the Year, National Association of Special Education Teachers Outstanding Special Educator Award, and the U.S. Department of Education-White House Outstanding American Educator. Savanna has published instructional resources and articles on instructional practices, universal design for learning, and student efficacy.Check out her TEDxTalk on "Inclusion and Fast Food." As an education consultant, Savanna works with school communities to build teacher leaders and effective instructional practices for students with exceptionalities. For more information, visit Inclusion For a Better Future. Savanna is a "Possibilitarian," she believes everything is possible with a great teacher; every child can be successful.
Related Speakers View all
---
Tariq Meyers

Thought Leader on Workplace Diversity & Inclusion; F...

Liz Dozier

Founder & CEO of Youth Equity Platform Chicago Beyon...

Sam Seidel

Director of K12 Strategy and Researcher at Hasso Pla...

Jaime Casap

Former Chief Education Evangelist at Google

Dan Porterfield

President & CEO of the Aspen Institute; Advocate for...

Melissa Crum

Artist, Author, Researcher, and Owner of Mosaic Educ...

Dr. Afiya Fredericks

Assistant Professor of Psychology at the University ...

Darren Walker

President of the Ford Foundation; Chair of the US Al...

Brenda Darden Wilkerson

Social Justice Advocate, Education Policy Creator, A...

Dionna Griffin-Irons

Director of Diversity & Inclusion for The Second Cit...

Katrina Jones

Diversity & Inclusion Leader at Amazon Web Services

Tamir Harper

Co-Founder & Executive Director of UrbEd Inc., Advoc...

Cassandra Worthy

Fortune 500 R&D Leader, Millennial Front Runner, and...

Dr. Sharroky Hollie

Executive Director of The Center for Culturally Res...

Katrina Ayres

Author, Classroom Management Specialist, Teacher Tra...

Lisa Nielsen

Director of Digital Literacy & Inclusion in NYC's Ed...

Candice Morgan

Equity, Diversity & Inclusion Partner at Google Vent...

Kristie Kennedy

Women's Worth & Wellness Expert, TEDx Audacious Lead...

Colin Stokes

The director of communications for the non-profit Ci...

Tracy Chou

Advocate for Diversity & Inclusion Expert in the Tec...
More like Savanna