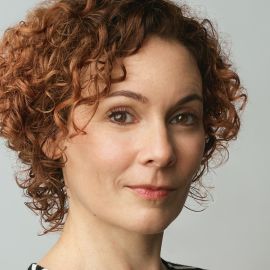 SC Moatti is a technology visionary, entrepreneur and investor.
She is the founding partner of Mighty Capital, a Silicon Valley venture capital firm, and Products That Count, one of the largest communities of product managers, leaders and founders in the world.
Previously, she built products that billions of people use at Facebook, Nokia and Electronic Arts. She also serves on boards of both public and private companies, including mobile technology giant Opera Software (OPERA:Oslo).
An award-winning bestselling author, Moatti frequently gives keynotes on business and technology, and has been featured in The Wall Street Journal, the Harvard Business Review, and on NPR. She lectures at Stanford Graduate School of Business, where she earned her MBA and has a Master of Science in electrical engineering.
Videos
---