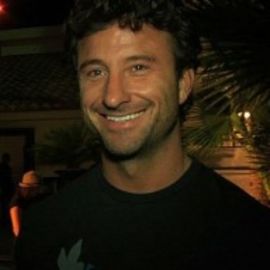 Scott Bailey grew up in the Washington D.C. area. Throughout his high school and college years, he was fortunate to be able to help his mentor, former Denver Broncos Tackle Sam Brunelli, work on captial hill doing political fundraisers. This valuable experience allowed Bailey to cross paths with many amazing people, but he found there was always a greater spark of interest with the entrepreneurs he met than the politicians that often surrounded him while working with Sam. One man in particular really inspired Bailey, business maverick, Sir Richard Branson. It was only a matter of time before Bailey became an entrepreneur himself. Bailey believes that making ideas into profitable businesses is one of the coolest things you can ever do in life, and is the secret sauce to the American Dream.
Bailey stands by the Swoop motto Work Hard, Play Often, a concept that encompasses his lifestyle and beliefs. His approach to living is your life is your work in America, so you should be passionate about what you do and that passion is the thing that gets you through the tough spots. Bailey, the first in his family to graduate from college, attended West Virginia University. He walked on to the Mountaineers football team, earned a scholarship, and started for three years as a center. His career at West Virginia included two bowl games and one National Championship. Upon graduating with a major in History and a minor in English, he spent the next two years in various levels of training camp with both the Tampa Bay Buccaneers and the U.S. Bobsled Team.
In 1998, Bailey retired from his athletic pursuits to follow his deeper passion, being an entrepreneur. He created an advertising company that sold billboard space inside health clubs and was one of the first companies to do so in the country. He grew the business to over 2,000 locations nation wide. Bailey decided to exit his first company and use the money from the exit to start his second business, cpiks.com, an online event photography and promotion business, which helped to establish Bailey as one of the heaviest influences in Los Angeles nightlife at the time. This company was the springboard to his life-long venture, building Swoop, the brand.
In the spirit of Sir Richard Branson, Bailey became focused on one specific goal in 2006, to develop a lifestyle brand that projected the vision of all things that he loved about Southern California and was surrounded by every day. This included Beach Culture, Lifestyle Activities, Fashion, Events, Travel, Art, Philanthropy, and Environmental Awareness. Bailey believes that the Southern California lifestyle is the most coveted way of life in the world. All eyes are on Southern California at one time or another says Bailey. The lifestyle Bailey enjoys and portrays in the pages of Swoop Magazine strikes a chord with people from all over the world. He is a visionary, one who pulls life toward him and inspires the people around him. He is one hundred percent focused on making the Swoop brand one of the most recognizable, successful, and profitable brands in the world.
In 2012, as an extension of the Swoop brand, and in the spirit of Toms Shoes, Bailey created a 1-for-1 program called Swoop Smiles. For every ad purchased from Swoop Magazine, Swoop, in turn, will donate a toy to a child. The Swoop Smiles program donated over 1000 toys to underprivileged children in 2012. Bailey is very excited for the future of the Swoop brand and all the lives the Swoop team may touch in the process.
Related Speakers View all
---
Michael Dorf

Entrepreneur; Founder of The Knitting Factory & City...

Naeem Zafar

CEO of TeleSense, Entrepreneur, Educator, Author

Dirk Ahlborn

Entrepreneur & Investor; Founder & CEO of Hyperloop ...

Jon Steinberg

Founder & CEO of Cheddar; Former President and COO o...

Anthony Saladino

‎Co-Founder & CEO of Kitchen Cabinet Kings

Michael Elliot

African-American Screenwriter of Award-winning Urban...

Suneel Gupta

Entrepreneur and CEO of RISE

Kiana Anvaripour

Founder and designer, dMondaine

Kirsty Spraggon

‎Talk show host. Speaker. Life absorber. People love...

Amy Jo Martin

New York Times Bestselling Author, Founder of Digita...

Prerna Gupta

Serial Entrepreneur; Investor & Author; Founder & CE...

Sabine Heller

CEO of invitation only social community ASMALLWORLD...

Lori Cheek

Architect; Entrepreneur; Founder & CEO of Cheekd

Eric Migicovsky

Pebble CEO

Julia Hartz

Co-Founder & CEO of Eventbrite

Linda Descano

President and CEO of Women & Co.; Managing Director ...

Alex Debelov

CEO of Go X, Electric Scooter Sharing; Co-Founder of...

Scott Borchetta

Founder, President, and CEO, Big Machine Label Group

John Harper / Vortex Productions

John Harper is a promoter, producer, and project man...

Rogers Healy

Top Texas Real Estate Agent and Relocation Broker
More like Scott