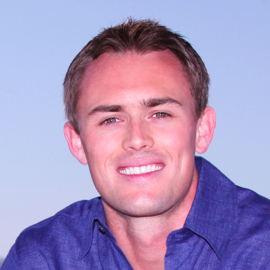 Scott Dinsmore, founder and Chief Experimenter at LiveYourLegend.
He's a 29-year-old entrepreneur, coach and value investor obsessed with adventure, life experiments and learning.
He also has a small problem listening to authority.
For the past 8 years he has run experiments on himself and others to better understand what lights us on fire.
Scott noticed a process for making these discoveries and started helping others find the same through coaching, writing, documenting folks living their legends all over the world, and doing all kinds of wild adventures. It turns out to be pretty fulfilling work and pretty damn important.
He now helps people discover passion & purpose, explore dreams and do work they love.
Scott does this at Live Your Legend and through his value investment fund, Cumbre Capital Partners, modeled after the Buffett Partnership's of the 50′s and 60′s.
He has had his share of soul-crushing jobs and believe him, there's a better way.
Videos
---