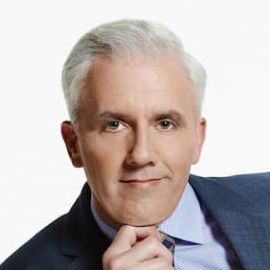 Scott Eblin
Co-Founder & President of The Eblin Group and Author of "Overworked and Overwhelmed: The Mindfulness Alternative"
Scott Eblin is the co-founder and president of The Eblin Group, a professional development firm committed to helping executives and managers improve their leadership presence by being fully present. As an executive coach, speaker and author, Scott works with senior and rising leaders in some of the world's best known and regarded organizations.
Scott is the author of two books. Business Book Review described his first book, The Next Level: What Insiders Know About Executive Success as a "fascinating read" that "is full of potentially career-saving advice." New York Times best selling author Marshall Goldsmith says Scott's newest book Overworked and Overwhelmed: The Mindfulness Alternative "will fundamentally change how you live each day."
As a former Fortune 500 executive himself, Scott knows the demanding expectations and challenges his clients face. He coaches busy, successful leaders in what he calls the "school of real life" to help them identify the strengths they can build on along with the vital few opportunities that will help them be even better. Scott is an innovator in the field of coaching who has worked with hundreds of clients in individual and group engagements that yield measurable and significant improvements in leadership effectiveness.
Scott is an honors graduate of Davidson College, holds a masters degree from Harvard and has earned a Certificate in Leadership Coaching from Georgetown University where he is also on the program faculty. He is also a Registered Yoga Teacher.
Videos
---
Speech Topics
---
What It Takes to Lead at the Next Level.
Through real world stories, original research and field tested best practices, Scott shares what the most effective leaders consistently do and how they clear the hurdles on the way to creating next level results.
Overworked and Overwhelmed: The Mindful Leadership Solution.
The convergence of ever higher expectations and 24/7 accessibility can leave even the best leaders feeling overworked and overwhelmed. Based on the insights he'll share in his next book, Scott shares how to apply the principles of mindful leadership to get results and still have a life.
Tools for Next Level Leaders.
This half or full day workshop gives leaders hands-on experience with self and team coaching tools that can be applied immediately to build the kind of leadership presence that gets results.
Leading Next Level Teams.
This half day workshop gives leaders simple, practical and immediately applicable methods to make the shift from "go-to person" to the leader who builds teams of "go-to people" to get bigger results.
Becoming a Mindful Leader.
This one to two day workshop is offers simple, practical, and accessible methods for moving from mindless to mindful leadership for leaders who are so busy doing things they may not see what needs to be done.
Coaching Skills for Leaders.
Leaders that know how to coach get more from their teams. This one day workshop teaches leaders simple and immediately applicable ways to be the kind of coaches in that build talent and enable others to get things done.