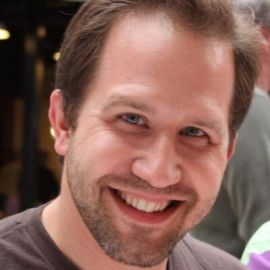 Scott Hanselman is a Principal Program Manager Lead at Microsoft, aiming to spread good information about developing software, usually on the Microsoft stack. Before this Scott was the Chief Architect at Corillian Corporation, now a part of Checkfree, for 6+ years. Scott was also involved in a few Microsoft Developer things for many years like the MVP and RD programs and will speak about computers (and other passions) whenever someone will listen. Scott's presentations are a mix of technology, comedy and sparkle fingers.
Related Speakers View all
---
Bil Simser

Senior IT Advisor; SharePoint & Collaboration Archit...

Caio Proiete

Software Architect

Tara R. Alemany

Teaching Technophobes and Trendsetters for Over 20 Y...

Narges Nirumvala

Executive Speech Coach, Sales Presentation Skills Tr...

Jessica Rosenberg

Freelance Writer

Pam Moore

CEO & Founder Marketing Nutz, Social Business Strate...

Rabble

Hacker & Creator - Focusing on Startups & NGO's

Warren Cass

Social Media Strategist & International Speaker

Charlie Alejandro

Motivational Speaker, Writer, Actress & Radio Talk S...

Brandon Satrom

Open web developer, writer and technical speaker

William H Wells III

Internet Marketing Strategist and Speaker/Presenter....

Shelly Kramer

Dynamic, Captivating Speaker Who Delivers Actionable...

Sanjay Dalal, chief innovator

Innovation Author, Speaker, CEO of Ogoing Social Net...

Peter Pollock

Author, Web Hosting For Dummies, Speaker, Blogger, S...

Nicholas de Wolff

Digital Media & Brand Strategy; Economic & Social Tr...

Lisa Van Allen

Executive Coach and Spiritual Director to Mission-Dr...

Kristen Hagopian

Personal Finance Author, Popular Columnist, Consumer...

Ken Cook

As a constant entrepreneur Ken has shared the experi...

Kelby Carr

Social Media Pioneer

Karen Clark

Effective, Ethical and Empowering Online Presence Tr...
More like Scott